Janae Davis worked with American Rivers staff in the Rivers of Southern Appalachia and the Carolinas. Now she is a graduate student at Clark University in Massachusetts.
"Through my fellowship at American Rivers, I got a chance to delve deeper into the issues of diversity and the environmental movement," Janae says. "I'm coming at it from both sides, as a person of color and someone who has a strong conservation ethic.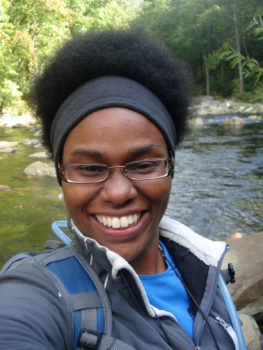 I talked with diverse community leaders across the Southeast, and that gave me perspective on how far rivers reach into our lives and how far we reach into the lives of rivers. Communicating the "Rivers Connect Us" concept is really important and powerful.
I want to keep working to connect our urban centers, people of color and low-income communities to rivers. We all need to work together."