The Anglers Fund – Join Today
THE ANGLERS FUND IS FOR ANGLERS WHO UNDERSTAND THE IMPORTANCE OF HEALTHY RIVERS AND WANT TO SUPPORT THEM

Anglers have a special connection to rivers. Rivers give recreation, beauty, excitement, and joy, and they connect us with our appreciation for the outdoors. Whether spey casting to sea-run Steelhead or roll-casting to native brook trout, our fishing experiences flow from and depend upon the rivers we love. The challenges facing fishing habitats are significant, whether from development, proposed dams or diversions, or other pressures. For all that we receive from them, we need to protect them.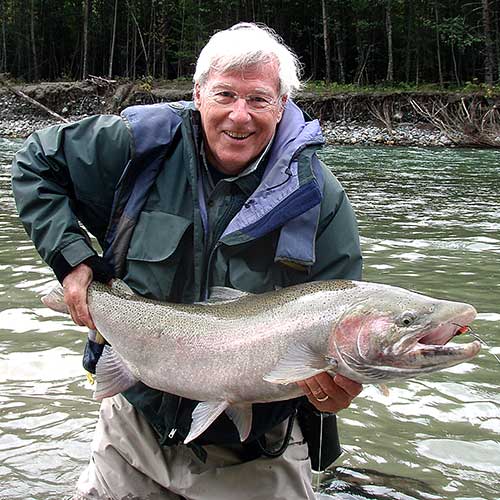 By joining the Anglers Fund, you will be supporting our conservation efforts that conserve, restore and improve important fish habitat. Whether we are removing defunct dams to connect fish populations to their spawning grounds or securing Wild and Scenic designations to protect pristine river systems, the results are healthier rivers with healthier fish.
Through an annual gift of $1,000 or more, you will be joining a group of like-minded anglers who are dedicated to conserving, protecting and restoring the places we fish.
As a member of the Anglers Fund, you will also receive:
Updates on our work to protect and restore important fish habitat
Invitations to webinars on fishing habitat conservation
If you have any questions about donating to the Anglers Fund, please contact Steve White or call 919-720-2901.
Most importantly, you will know you are having a meaningful impact on the rivers you love to fish. Thanks for your support!