---

Many of you are stuck at home right now, where it is easy to feel disconnected to the outdoors. We want to remind you that you're not alone, we are all a part of the same river-loving community. This social distancing is important for everyone's health and safety, but if you're like us, you're already missing being out on the river.
To help scratch that river-running itch, we're bringing you all the sights, sounds (sorry, no tastes) and joys of rivers that you're missing while at home.
Take a moment to look through some of our media content you might have missed. If there is something river-related you'd love to see that we don't have, let us know! We'll be updating this page on a regular basis.
We believe that creative storytelling can spark action for rivers. We hope these stories move you to get involved and make a difference for rivers. These films have been featured at festivals nationwide and have won awards including Most Inspirational at 5Point, Best Mountain Short at the Banff International Mountain Film Festival, and Best Short at the Vancouver International Mountain Film Festival. Check them out >>>

---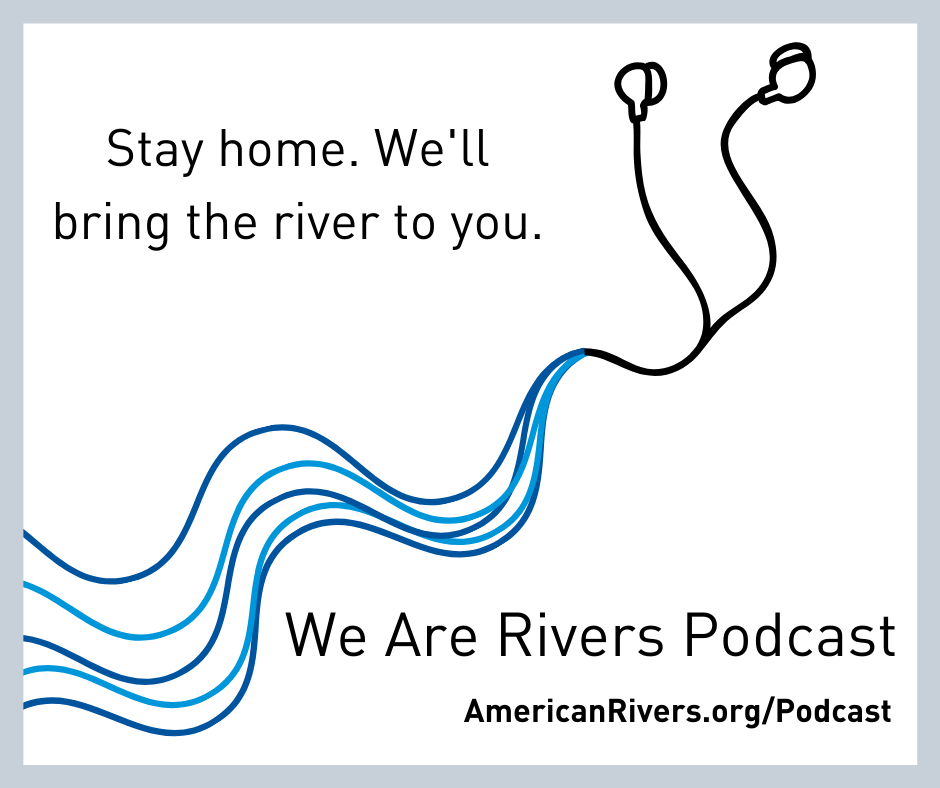 "We Are Rivers" takes its listeners on a journey to tell the stories of rivers and the important relationship they have with us. It explores the culture and history of the west and our nation by talking with adventurers, writers, water experts, and artists about their connection to rivers, and how they impact their lives. The podcast series covers a wide array of topics across the Colorado Basin and other rivers across the country. Check it out >>>
---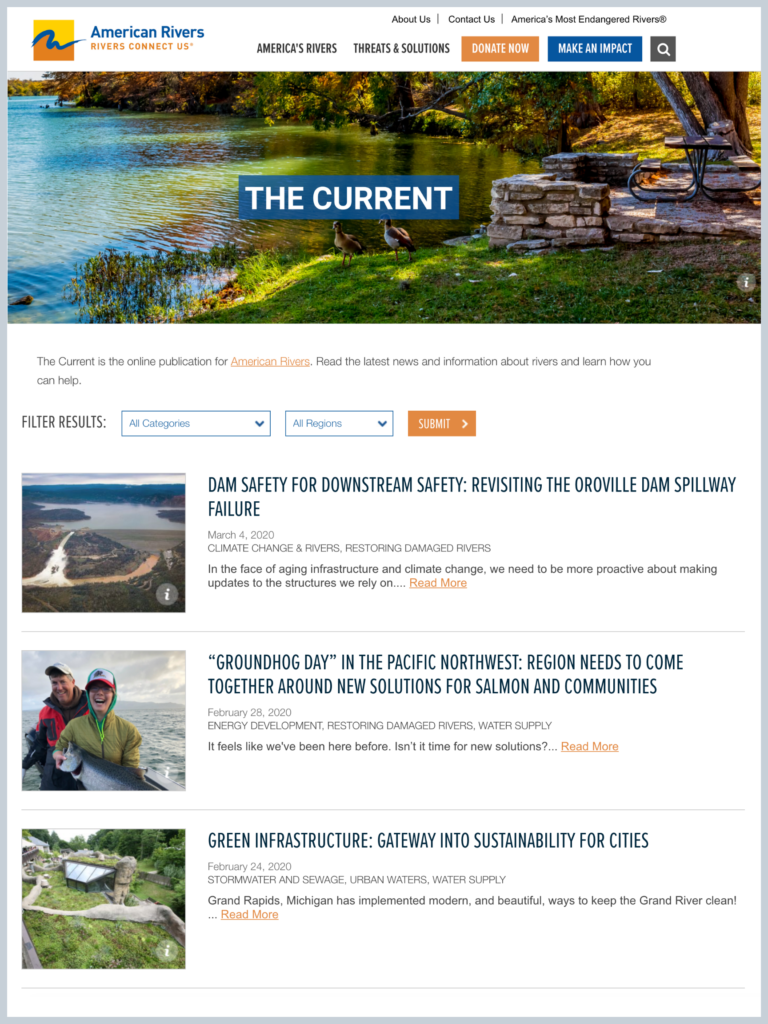 Learn more about our work directly from American Rivers staff across the country with our blog. Years of dedicated storytelling means that you have all the news and information about rivers (and the ways to help them) you could ever need. Whether you are into river discovery, clean water conservation, dam removal or anything in-between, we have covered it!
---
Follow us on Twitter, Facebook and Instagram for more river content than you'll know what to do with! By following us on social media, you'll join a powerful community of advocates nationwide who use their voices to directly impact rivers.