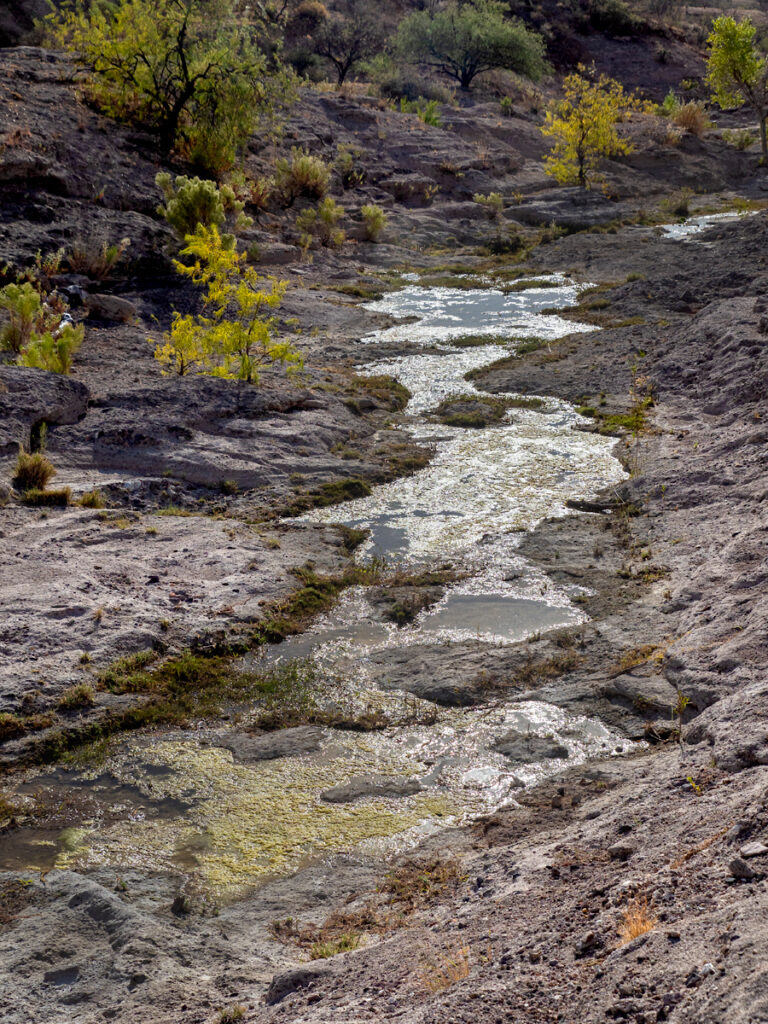 Arizona is a place in constant flux where the landscapes and people who rely on them are ever changing. The Colorado River carved, and is carving, the Grand Canyon across the northern third of the state. The Sonoran and Chihuahuan Deserts lay claim to large swaths of land, while snippets of the Mojave Desert define the state's western edge. The many million-year-old Mogollon Rim marks a dramatic transition between the desert lowlands and the Colorado Plateau. While wildly unique in many ways, these deserts share in how a lack of moisture defines them. Tucked and towering among these arid lands are the manifests of both ancient and modern civilization. Indigenous communities who have relied on these lands for thousands of years bridge time and are among the more than seven million people who now call Arizona home. The state boasts a $23.3 billion agricultural industry, on which humans well beyond Arizona's borders rely.
From the floor of the Grand Canyon to the more than 825,000 acres of irrigable lands, Arizona is defined by water—both its presence, and its absence. The state isn't without its rivers: the Colorado, Gila, Little Colorado, Salt, San Pedro, and Santa Cruz Rivers are some of the better known in the state. And there are innumerable smaller and more ephemeral rivers and streams, (streams that may only flow seasonally or after rainstorms or runoff from snowpack,) that breathe life into the desert ecosystems, and the communities that rely on them.
As the canyons, deserts, and cities in the state continue to transform, so too must the relationships people and communities have with the water that makes life possible.
Water management isn't a new concept, and in the lands we now call Arizona, Indigenous people have been shepherding water for thousands of years. The current water laws that dictate the way water moves in, around, and through the state are the legacy of early miners and irrigators whose use of surface water laid the foundation for modern day "prior appropriation," or "first come, first served" policies. The laws that govern who uses water, when, and how throughout the West are complicated, but it's important to know your water—where it comes from, how it's used, and what threats it faces.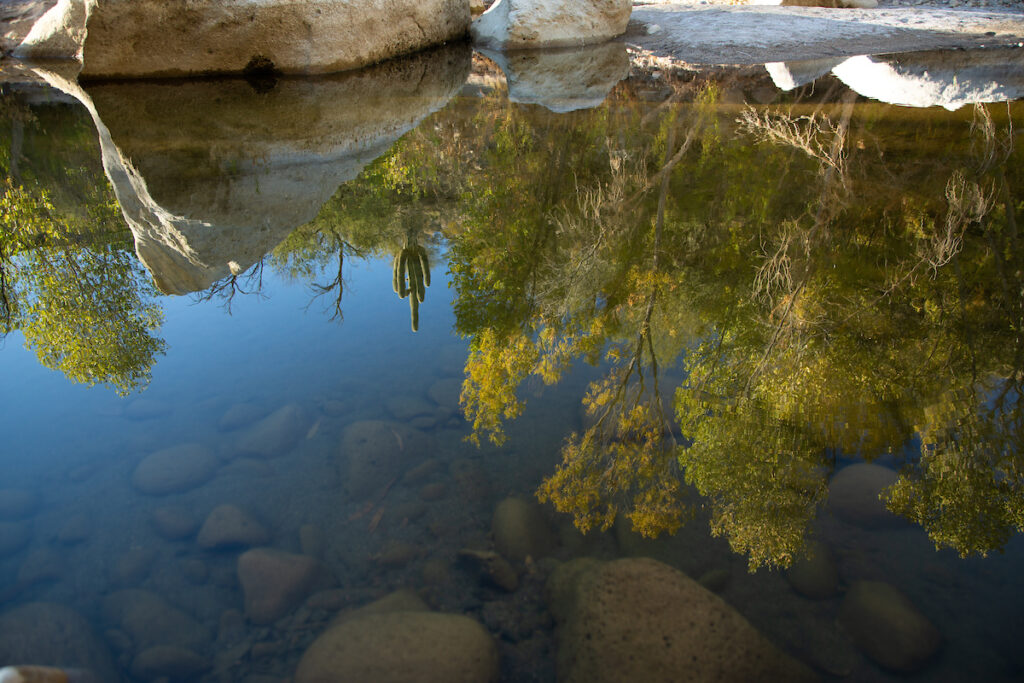 As is true for many states across the West, the Colorado River provides Arizona with critical supplies for tribes, cities, and agricultural production. Those with direct access to the river have some of the highest priority claims to it. Further from the river but tethered to it by the Central Arizona Project (CAP), rapidly expanding communities like Phoenix and Tucson count on the Colorado for their municipal supplies. Downstream users in California and Nevada also claim the water. Because of the way the Colorado River is regulated, when it comes to shortages, Arizona is first in line for cutbacks.
Whether or not Arizonans will have to weather cutbacks and supply shortages depends largely on the levels in Lake Mead—where water is also stored and delivered to users in Nevada, California and Mexico. While there are efforts, known as Drought Contingency Plan's (DCPs), to sustain levels in Lake Mead and avoid cutbacks, this framework relies largely on the voluntary commitment of Arizona to use less water. It isn't just the over-stressed Colorado River that makes these measures important; the Colorado River supplies 36% of Arizona's water, while 21% comes from other in-state rivers. And the missing bulk of the water? It comes from beneath the surface, in the form of groundwater, which for some communities is the sole source of water. Sadly, these supplies too, are dwindling.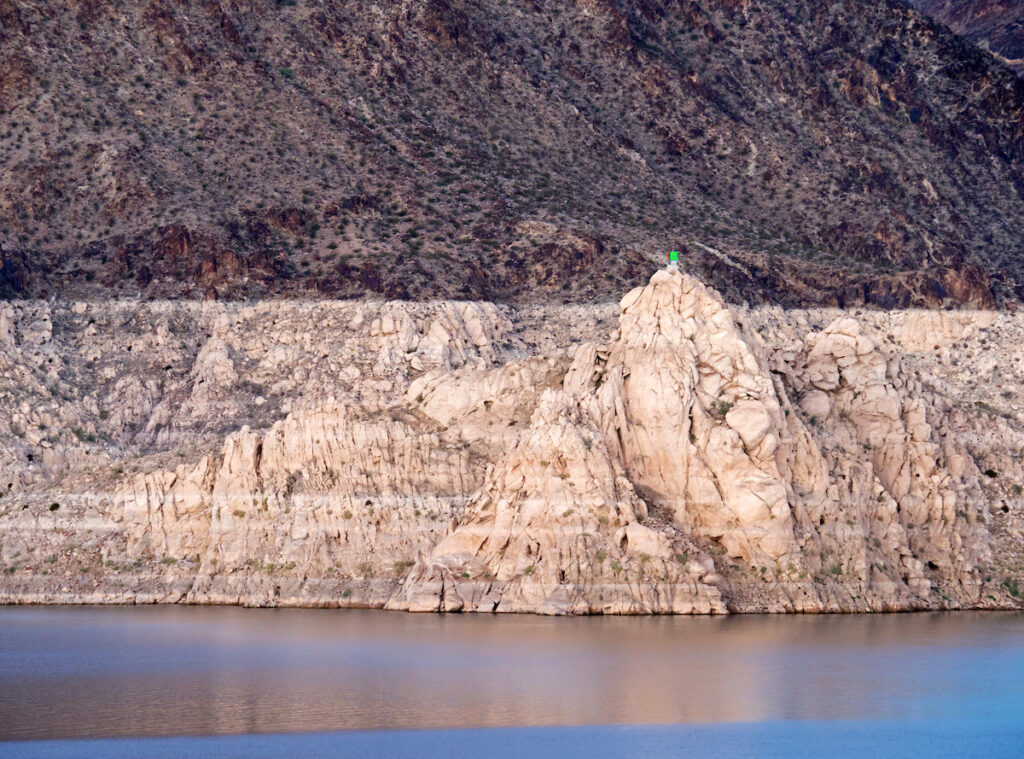 Groundwater isn't just important for human communities. This sub-surface source provides foundational flows for many of the streams and rivers in the state—streams and rivers that diverse wildlife and ecosystems rely on, too. Arizona's immense biological diversity hinges on the future availability and reliability of water both above ground, and below.
We often think about surface and groundwater as existing apart from one another, and certainly that's how water was managed when relatively few people called the state home. Where surface water was regulated based on who was using it first, groundwater was essentially on the honor system, allowing landowners to use groundwater for any "reasonable and beneficial use."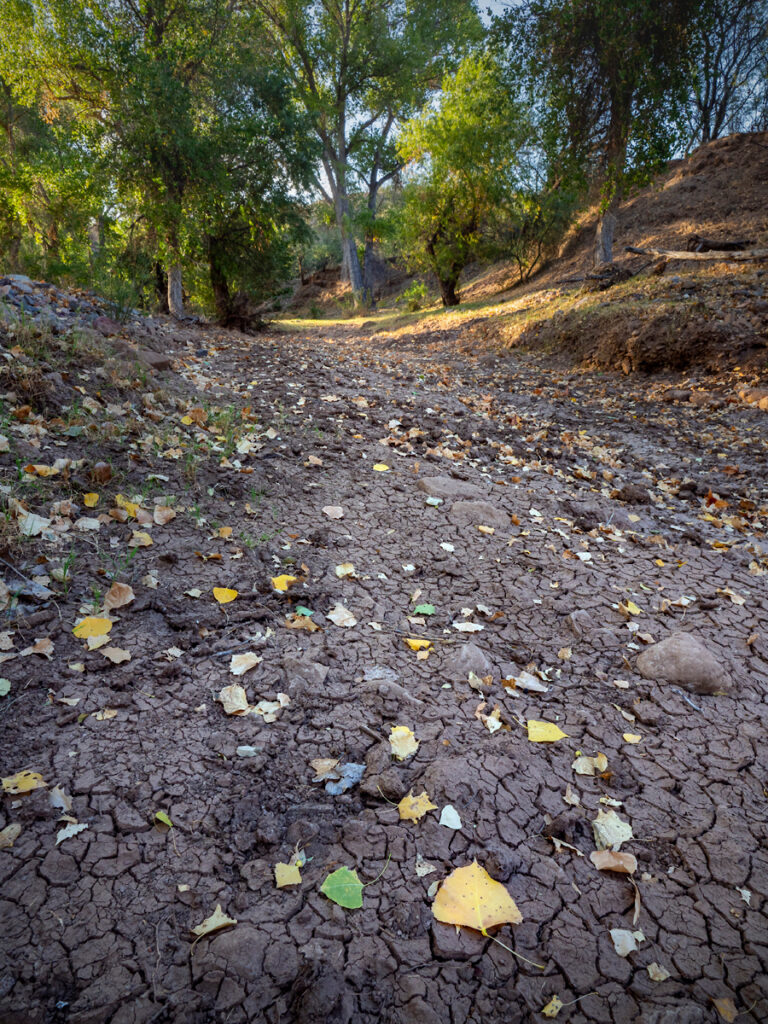 Groundwater management in particular is tricky in Arizona. Some areas of the state manage groundwater withdrawals, while in other areas of the state, there is no regulation for how much groundwater can be pumped, or even if those quantities must be measured. Areas that are regulated are called Active Management Areas, or AMAs. Additionally, other areas of the state are managed under a framework called Irrigated Non-Expansion Areas, or INA's. In these areas, groundwater pumping is not managed per se, but the acreage of irrigated lands is restricted and not allowed to expand. This mosaic of management strategies makes regulating Ice-Age-old water that isn't being recharged incredibly challenging.
Groundwater isn't the only water resource in Arizona that faces threats. Due to the pending repeal of the Waters of the United States, a specific rule under the Clean Water Act that protects ephemeral streams connecting to flowing streams, a large number of Arizona's cherished creeks and streams may be left unprotected from pollution and degradation. We call these ephemeral streams "Arizona's Gems," because they really are some of the crown jewels of small, intimate, lush instances of life in the harsh deserts of the Southwest. They often are strongholds for fish, wildlife, and provide an escape for animals and people all across the state, and they need elevated protection.
Arizona's population has boomed—is booming—and water isn't just used for irrigation and drinking water. People living in Arizona rely on water for air conditioning and electricity, landscaping and pools, industry and recreation. Under rising temperatures associated with future climate conditions, the need for these and other uses of water is only expected to increase. Without protecting groundwater and ephemeral streams, Arizona's water security is at stake, since it is inextricably linked to Arizona's economic security. A land without water will not draw or keep industry, agriculture, tourism, or communities. A diverse contingent of local and state officials, utilities, and non-profits are working overtime to find creative ways to ensure the water goes further, and that the future 2027 Interim Guidelines for the Colorado River, and for in-state changes to the way groundwater is considered and managed, are able to address and support not only the long-term water needs of people living and working in Arizona, but the ecosystems they're part of as well.
Arizona's Rivers Need Your Voice