Cascading water, glistening moonlight, majestic falls—there's just something about a river that evokes romance. Especially during the February season of love, a river can be the perfect retreat for you and your sweetheart. And this year, we're helping you out—with five romantic river sites sure to get emotions flowing.
Upper Delaware River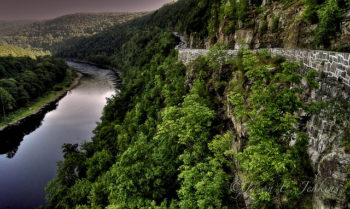 Long pegged as a quintessential honeymoon destination, the Poconos are no longer defined by billboards and Mad Men-era motels. Today, a more versatile backdrop has emerged for couples—from luxurious resorts to cozy cabins. This century's Poconos offers a diverse roster both indoors and out, from spas to antiquing to horseback rides.
The best to-do list sends duos outdoors—to 2,400 square miles of mountains, waterfalls, and forest along the Upper Delaware River. Take your honey to the Delaware Water Gap, where the river cuts through an Appalachian Mountain ridge, or tour the many nearby waterfalls. American Rivers is working to protect the Delaware's clean water.
Swannanoa and French Broad Rivers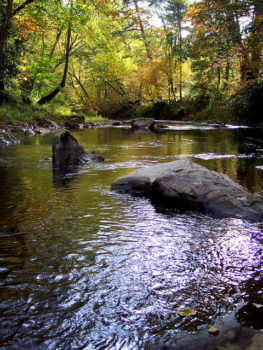 Southern hospitality with romantic flair makes for an inviting retreat in the Blue Ridge Mountains.
With a wealth of wine bars, spa packages, and opportunities for chocolate tastings, Asheville is a dreamy escape.
Situated at the merge of the Swannanoa and French Broad Rivers, this tucked-away mountain town was named among Good Morning America's "10 Most Beautiful Places" and Outside Magazine's "Best Outside Towns."
Sweethearts can take a scenic drive along the Blue Ridge Parkway, a secluded hike, or a fly-fishing lesson along the rivers.
Big Thompson River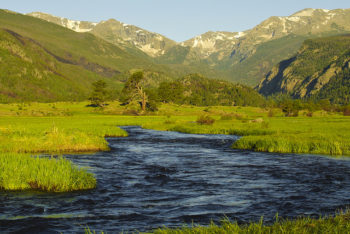 Dubbed "Sweetheart City" and the "Arts and Hearts Capital" of Colorado, Loveland has a history of adding that special touch to Valentine's Day. Home of the Valentine Re-mailing Program since 1947, Loveland hand-stamps valentine cards sent by lovers nationwide with cachet and a verse before sending them on to their recipients. Loveland visitors can also explore the more than 300 pieces of public art around town; watch a performance at the historic, art nouveau-style Rialto Theater; or discover one of the state parks, trails, or golf courses along the Big Thompson River.
Salmon River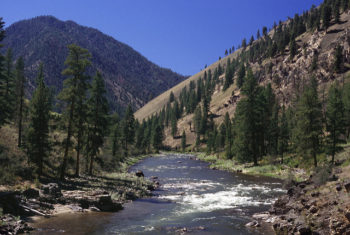 For some bona fide one-on-one time, escape with your honey down "The River of No Return." The region along the Middle Fork of the Salmon River, the Frank Church-River of No Return Wilderness area, is known for its varied landscapes, wildlife, and one of the deepest gorges in North America. This backcountry hideaway can be enjoyed in style—with lavish, rustic, historic lodges. Get steamy with natural hot springs or whitewater raft along white-sand beaches.
Snoqualmie River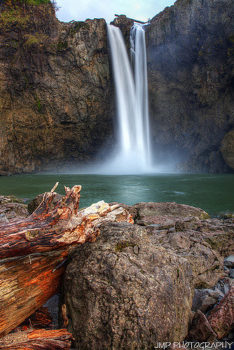 Just thirty minutes outside Seattle, the Snoqualmie River and its falls make quite a splash in the otherwise secluded wilderness.
The spring melt season is the optimum time to view the falls, whose waters plunge a breathtaking 268 feet. Lodges perched high above the river make for a scenic couples' retreat among the Cascade foothills.
Cuddle up at a chalet, flash back in time at the vintage train depot, or explore old railroad tracks in Iron Horse State Park. American Rivers is working to designate the Middle Fork Snoqualmie as Wild and Scenic.