Rivers and music have a lot in common – they are both sources of hope, joy and inspiration. That's why American Rivers is teaming up with Playing for Change on December 15th at 9 pm EST for Peace through Music: a global event for environmental justice. Peace Through Music is a global online event fundraiser produced by Playing For Change in partnership with the United Nations Population Fund, that seeks to unite the world in taking action for a sustainable future and towards the achievement of the Sustainable Development Goals.
Following the COP 26 United Nations Climate Change Conference in November, the December 15th Peace Through Music event will bring together musical artists and world leaders to help protect the planet. You can view the full lineup of artists here.
Additionally, American Rivers is producing a short video for the December event that highlights the wisdom of Indigenous knowledge in contemplating solutions to our current and future water crisis.
Climate change poses an existential threat to rivers, clean water and communities: record droughts are drying up rivers and threatening food supplies, while increasingly severe storms and floods threaten lives.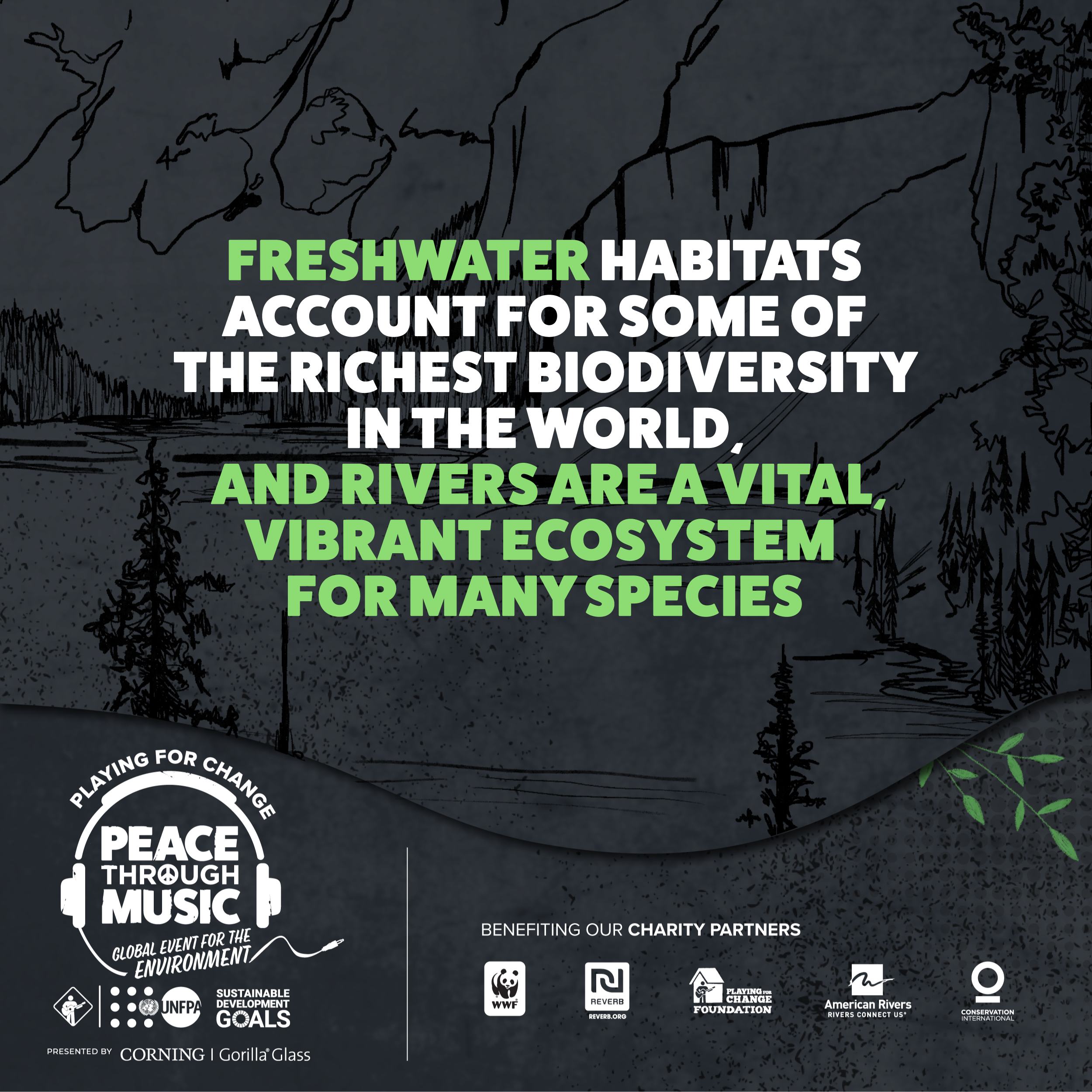 We're in a crisis – which is why we need to come together, now, around climate and river solutions that center equity and justice, and celebrate a positive, collective vision for a better future.
Will you join us?
Sign up to get details as the event approaches