Thank you for your interest in American Rivers. Our mission is to protect healthy river, restore damaged rivers and conserve clean water for people and nature.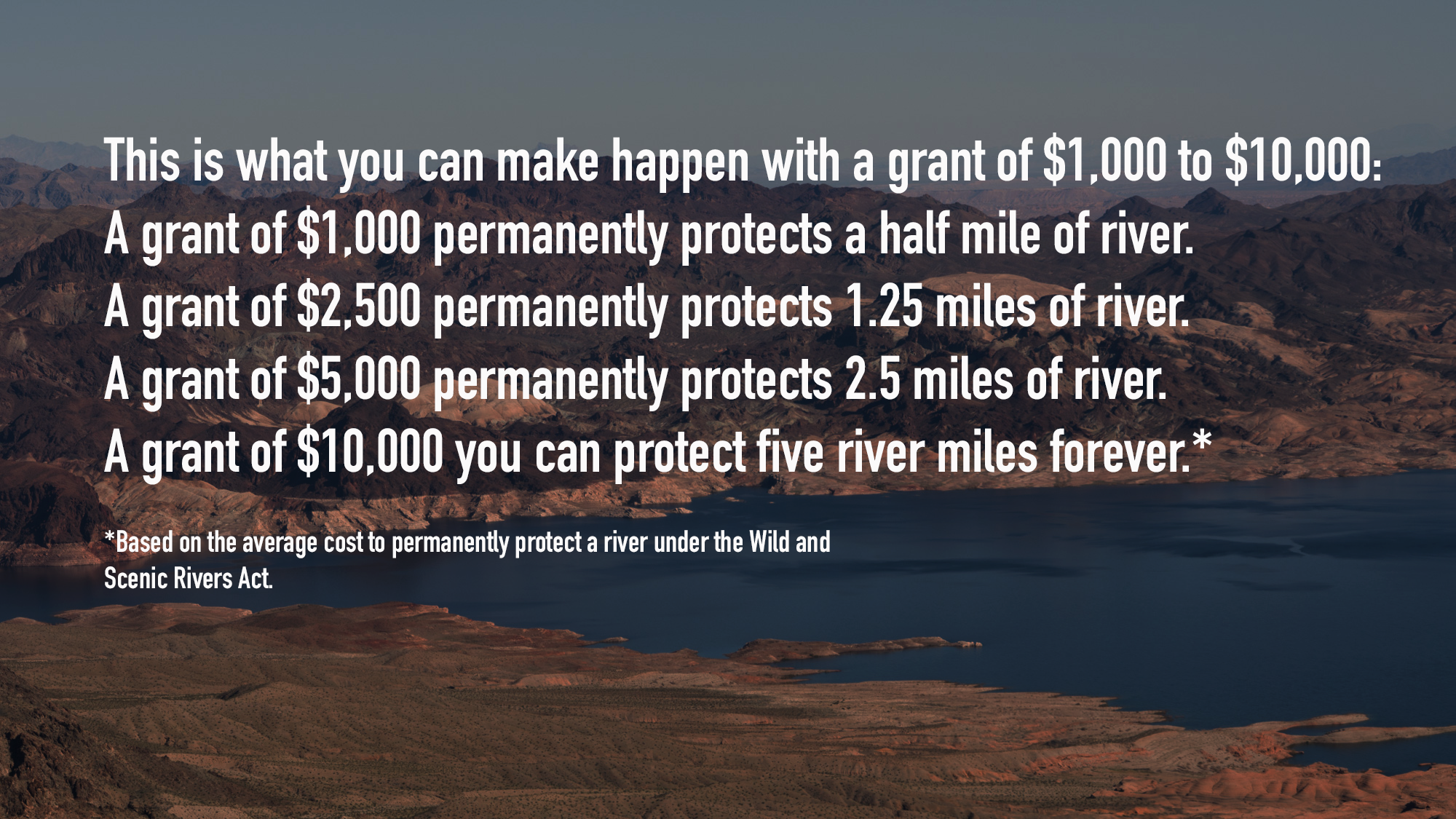 In addition to deepening your impact for rivers and clean water, with your gift of $1,000 or more, you will get these exclusive benefits:
Invitations to special events
Insider briefings from our President and CEO, Bob Irvin, and conservation experts
Special Conservation Updates on American Rivers' latest wins
A full-color American Rivers calendar
Recognition in our annual impact report
A personalized certificate of appreciation
#1 – Meadow Restoration: Protecting Rivers at their Source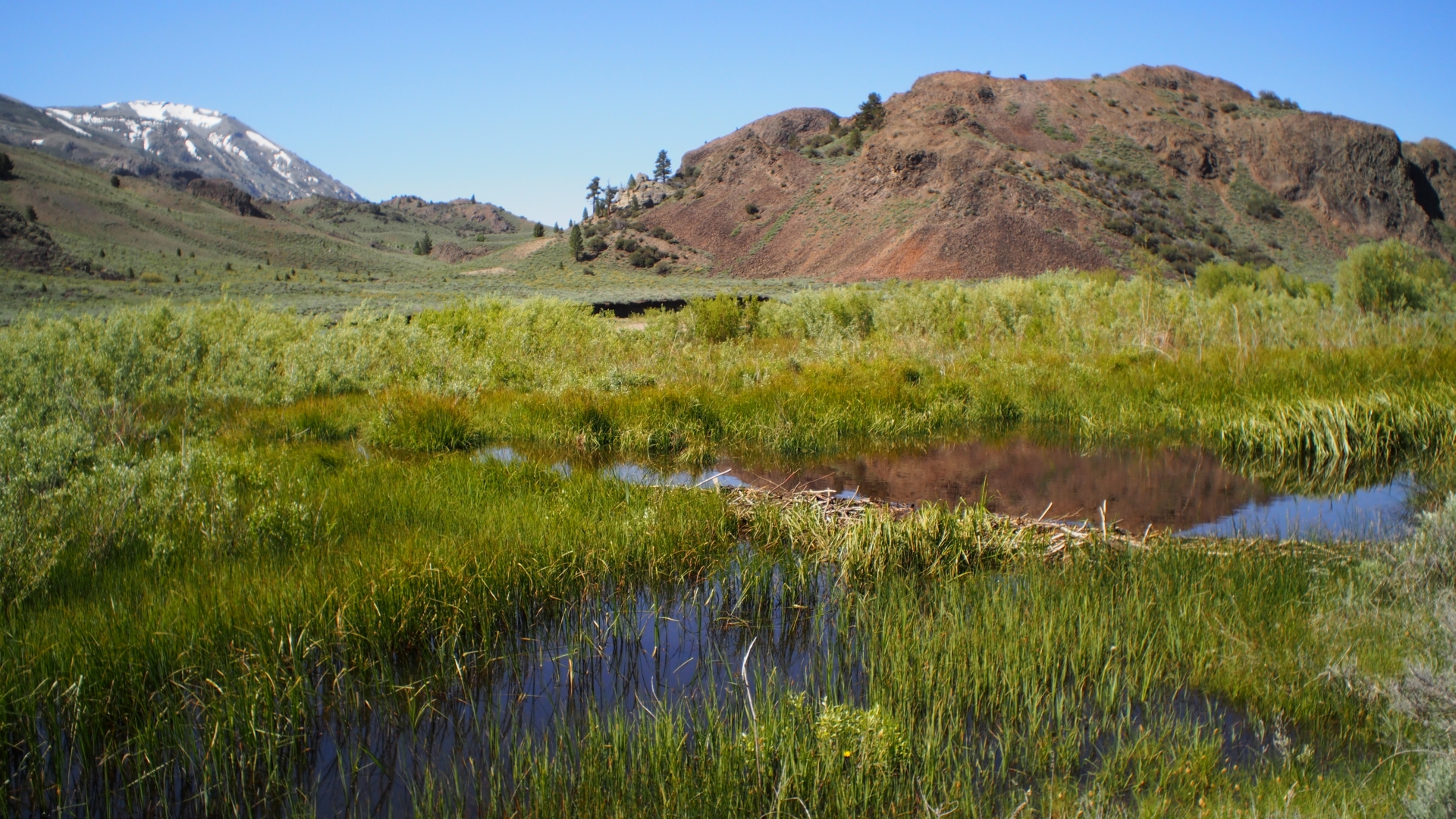 In Western Nevada, most people, fish and wildlife depend on water stored in the Sierra Nevada. When the winter blanket of snow melts in spring, it replenishes groundwater and fills reservoirs.  But, as recent, back-to-back drought and flood years show us, our snowpack is becoming less and less reliable.
In the Sierra and foothills of western Nevada, American Rivers is restoring meadows to store water naturally, while improving habitat and reducing flooding.  We are improving our natural water infrastructure and creating new tools to improve watersheds by guiding investment to the meadows that provide the greatest benefits.
In the last three years, American Rivers restored more than 1000 acres of meadows in the Carson, Truckee and Walker watersheds.  These include large, iconic meadows such as Hope Valley and small, virtually unknown meadows in the lower Walker basin.  This work demonstrates how investments in natural water infrastructure provide benefits throughout the watershed. From deer and trout habitat in the upper reaches to the water used by 2,000 homes farther down slope.  Your support will help us continue to leverage state, federal and corporate funding to improve meadows in the Eastern Sierra Nevada.
Healthy meadows provide a suite of benefits including improved groundwater storage, enhanced water quality, reduced peak flood flows, and critical habitat.
However, with an estimated 50 percent of the 191,000 acres of meadow in the Sierra (Sierra Meadows Strategy, 2016) degraded by human impacts, it is difficult to know where to start. To address this, American Rivers helped to develop the Meadow Condition Scorecard, a rapid assessment method to quickly assess overall meadow condition and help identify meadows in need of restoration.
Last year, American Rivers completed scorecard assessments in two major Sierra watersheds, the Carson River and Truckee River. We assessed a total of 28 meadows in the Carson watershed and 30 meadows in the Truckee watershed for a total 58 meadows across 3380 acres. We then worked collaboratively with diverse stakeholders to prioritize the most important sites for restoration based on the scorecard data and other factors like water supply and wildlife benefits.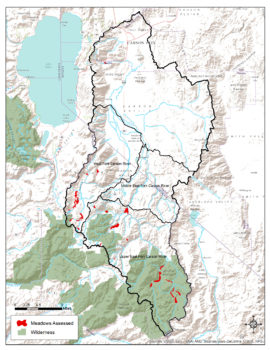 The meadow scorecard assessments have been an important tool for collaboratively identifying top-priority projects and galvanizing support. For example, as a result of this process in the Carson and Truckee watersheds, American Rivers and partners identified 12 priority meadows and have already raised $455,000 to restore the first four sites. However, additional funding is needed to continue this important work.
#2 – National River Clean-up: Enabling local communities
National River Cleanup® is a key initiative for American Rivers. Since its inception in 1991, we have engaged more than 1.3 million volunteers who have participated in thousands of cleanups across the country, covering more than 252,694 miles of waterways and removing more than 25 million pounds of litter and debris. We provide local organizers free trash bags, assistance with online and print media coverage, volunteer promotion online and technical support. Once an event is published on the National River Cleanup map organizers can use their event page as an outreach tool for volunteer recruitment. National River Cleanup will provide information on interested volunteers who have signed up using your event page.
#3 – Clean Water Policy: Working For a Strong Clean Water Act
American clean water supplies are becoming increasingly stretched each year—the pressures of rising population, agricultural and energy demands, and the growing effects of climate change all have a major impact on rivers and water resources. If we do not embrace innovative solutions, delivering clean drinking water will become more and more difficult. Fortunately, water efficiency and conservation provide cheaper, faster, and more reliable water than costly and harmful new dams and other short-sighted water storage projects. This is good news for rivers, fish and wildlife, and communities.
American Rivers is working to protect clean water for people and wildlife in the face of 21st century challenges such as aging infrastructure, polluted runoff, and increasingly variable and frequent floods and droughts.
By supporting one of our many efforts you are investing in practical problem solving using informed science. With our expertise and outreach, we work to protect and restore our nation's rivers.
Thank you for your interest in American Rivers. Call Ralph Phillips at 775-412-5171 to talk with him about these exciting grant opportunities.
To make a grant from your Community Foundation Donor Advised Fund, please contact a member of our Stewardship Team at 775-333-5499.