A glass of cold, clear water. Baskets of fresh produce at your grocery store. Your favorite pastime. Your connection to the natural world. It's not just that rivers make our lives better. Rivers provide more than 2/3 of the water people need for survival. And we're not the only ones.
When a river runs clean and free, millions of fish reproduce, feed and grow. Plants, birds and wildlife flourish along the river's edge. Life prospers.
June is National Rivers Month, and we're celebrating all the ways life needs rivers with this one-stop shop. Scroll down for free downloads, awesome films and cool ways to tell the world that your life needs rivers. From all of us at American Rivers, Happy National Rivers Month!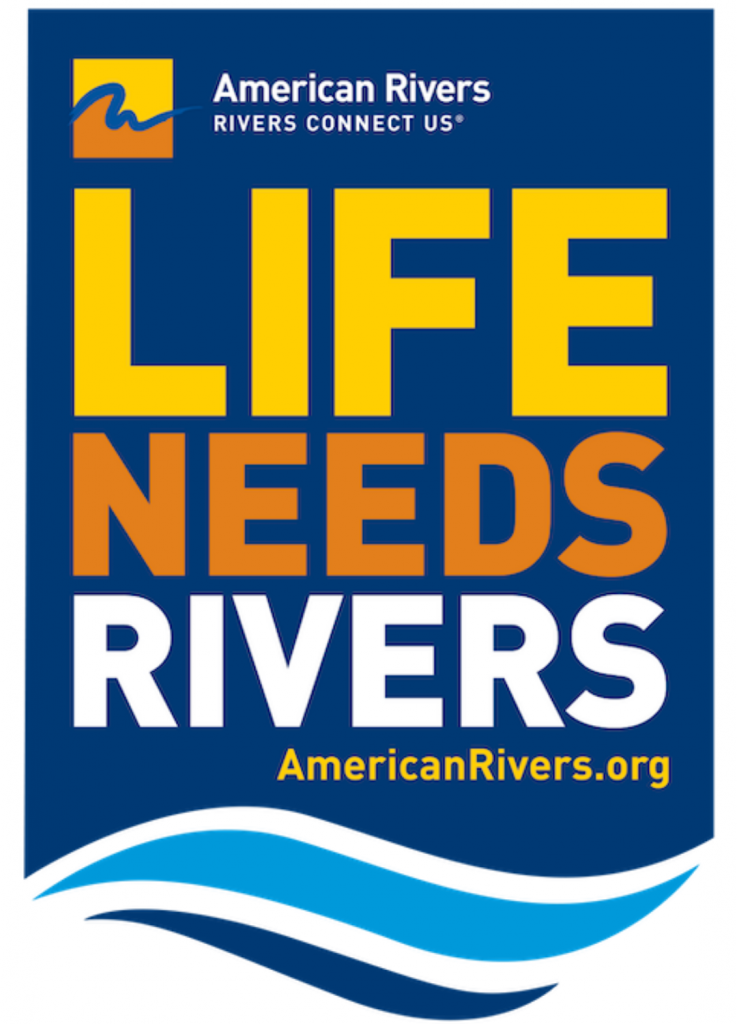 Tell us why your life needs rivers and get a FREE limited-edition sticker!
(After your put your sticker someplace awesome, remember to share a photo and tag us! @AmericanRivers #LifeNeedsRivers)
DOWNLOAD free stuff!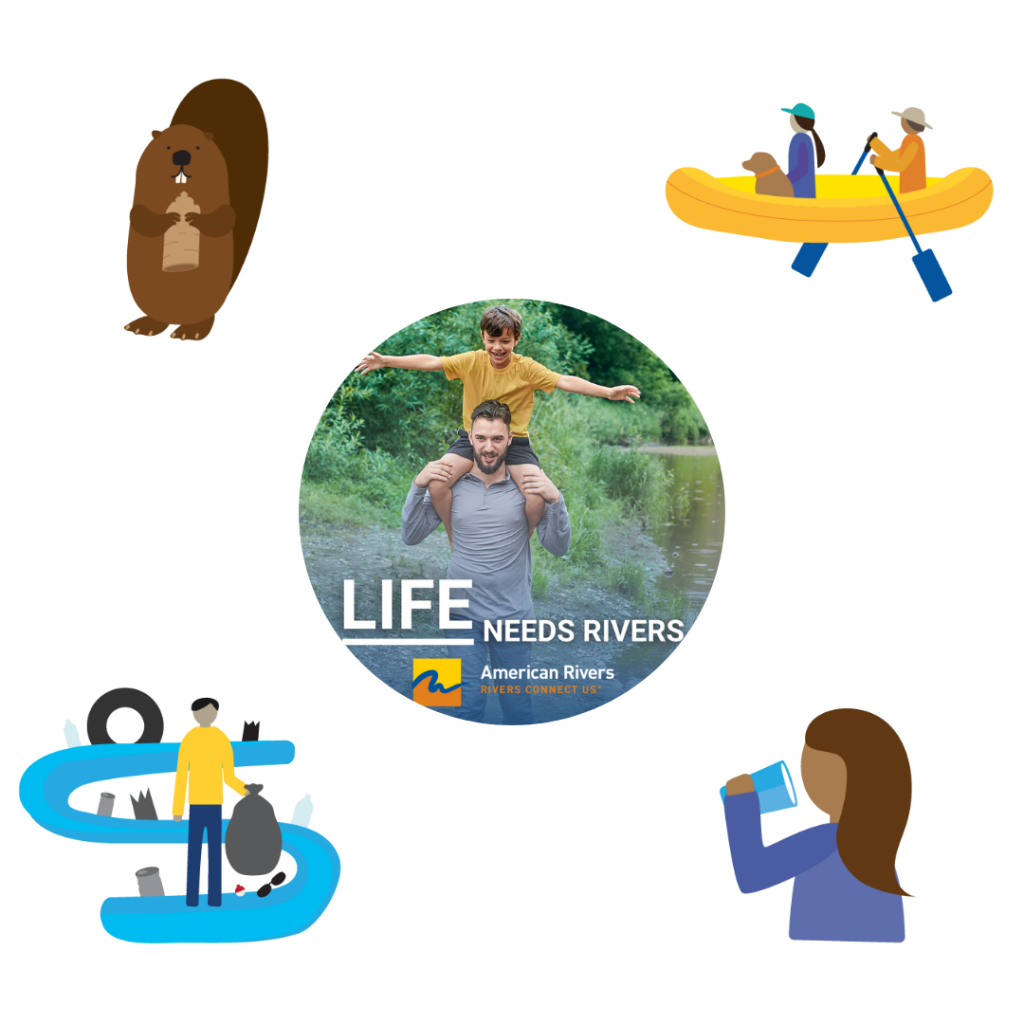 Help spread the word that LIFE NEEDS RIVERS by downloading and sharing free Life Needs Rivers profile frames and emojis!
Add flare to your texts.
Get these free river emojis >>>
Spread the word.
Update your Facebook profile with a Life Needs Rivers frame >>>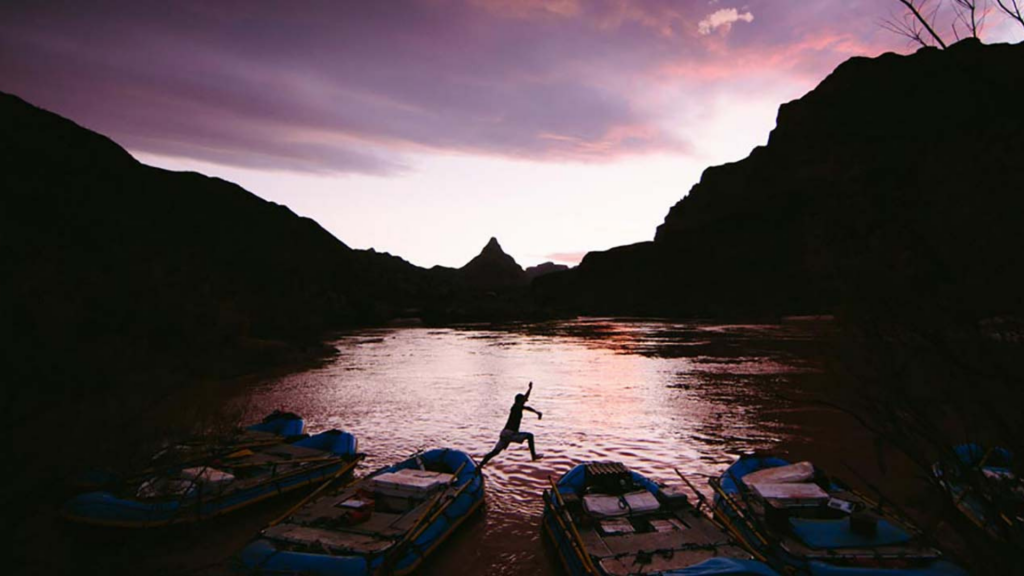 The relationship between a father and son comes alive through a soul-touching experience on the Colorado River.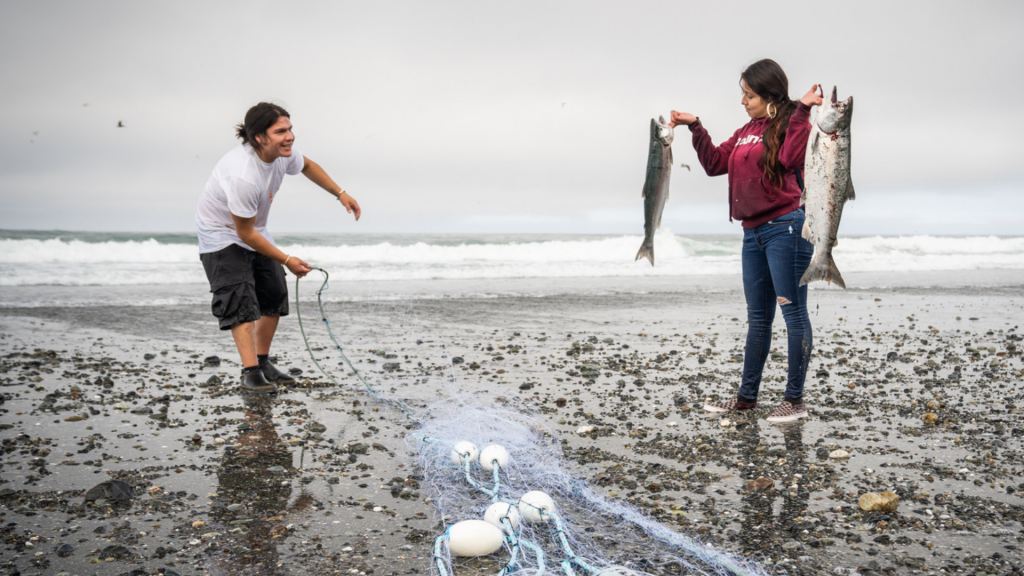 Indigenous leaders share why restoring a healthy Klamath River is essential to the future of a delicate ecosystem and tribes' cultural survival.