November 15, 2018
"The Anthony A. Lapham Fellowship provides an amazing mix of experiences related to policy, science, on-the-ground projects, and networking. I have had the pleasure of working with amazing people who do amazing work on rivers throughout the country. In graduate school preceding this fellowship, I studied the effectiveness of various restoration projects. At American Rivers, I have been able to see how those restoration projects happen from start to finish and how those projects lead to more projects, and I've been involved in aspects of that entire process.
During my first week in Washington, D.C., I was told to take a taxi to the Hill to sit in a couple of hearings for agriculture appropriations and the Farm Bill. It was my first time taking a taxi by myself, my first time wearing my new suit, and I had no idea what to expect from a committee hearing, but American Rivers did not waste time including me in efforts to restore more rivers. After a few months, I was already scheduling meetings with congressional staff to discuss the need for more funding to assist farmers who were willing to restore their properties to floodplains. In my third or fourth meeting with congressional staff, the congressman himself joined the meeting. I was getting used to going through the same talking points with staff and explaining which programs needed more funding and how they worked. After making it through the first couple points, the congressman interrupted with a counterpoint that included jargon I thought only scientists like myself dared use. In that moment, I realized I needed to think quickly and be an expert. I wasn't just sharing what I felt was right, I was actually having a conversation with a U.S. Congressman about what would be the best decision for his constituents.
Complementing the many opportunities to dress up in my suit, I have also attended several gatherings where I put on my jeans and work boots. In February, I walked across an Illinois crop field that was covered in sand after having been flooded for the seventh time in ten years. I was able to see firsthand the need for the restoration funds I was asking the congressman to provide.
Months later, I rode a river boat down the Mississippi River. While leaning against the railing, a farmer and I were talking about his and others' efforts to improve water quality and soil health on agricultural lands. This conversation was followed by another with state and federal agency staff in which we discussed the need for more floodplain restoration to reduce nutrient pollution and floods in the Mississippi River Basin. I have also met with engineers to discuss floodplain designs that can improve the multiple benefits and functions that floodplains provide.
After spending my first year in D.C., I have now moved to the Upper Mississippi River Basin into the North Star State (i.e. Minnesota). I have been expanding American Rivers' partnerships in the basin and promoting our efforts to restore more floodplains in the basin. American Rivers continues to place an emphasis on providing experiences in professional development that will help me in my career. Since moving to the Midwest, I've focused on learning how to apply for project funding. One thing I realized I thoroughly enjoy, surprisingly, is dressing up and meeting with funders to discuss our organization's goals. One of these meetings led to our basin team receiving a small grant to carry on our floodplain restoration work!
This fellowship is multidimensional and provides experiences across the entire spectrum of restoration. I have already come to cherish the many new colleagues and friends I have met with through this fellowship. Many of the networking meetings and conferences are exciting, fun, and motivating. American Rivers carries a reputation throughout the country that immediately gives credibility to anyone working there, fellows included. I am looking forward to seeing where everything I have gained through this fellowship will take me in my career and what my work will have contributed to American Rivers' efforts to restore our nation's rivers."
Brad Gordon, Lapham Fellow 2017-2018
September 12, 2016
"I'd like to be an environmental conservationist." Sound familiar? Many of us grew up declaring some version of this in grade school and perhaps even into college (you know who you are). At the same time, many of us probably couldn't even describe what an environmental conservationist really does or – more important to your high school guidance counselor – what a career in conservation looks like. The Anthony A. Lapham Fellowship at American Rivers is a unique path towards the start of a career in conservation and protection of river resources.
It turns out that "environmental conservation" encompasses many professional fields, each addressing multiple pieces of a larger puzzle. The Lapham Fellow gets to witness the cogs and gears of conservation turn together within American Rivers, and to take part in the process. As the Lapham Fellow I've applied and built upon my background in natural sciences through research and writing, developed a working understanding of environmental policy and law, and gained invaluable experience in pulling this all together through grant writing and partnerships to make projects happen on the ground.
The Lapham Fellowship begins in Washington, D.C., providing a nitty-gritty look at how things move (or don't move) through our legislature, and the role environmental groups play in the policy process. In the science world the process of informing policy is often alluded to but rarely discussed. During my first week as a Fellow, I was scheduled to meet my supervisor on the Hill for legislative meetings. I showed up in the bustling halls of Congress; feeling slightly disheveled in my less than perfectly pressed suit, expecting to attend some congressional hearing. Instead, I was shepherded into a series of meetings with Congressional Offices to discuss our recommendations for reforming the National Flood Insurance Program. That morning I was not just seeing the science-informing policy process unfold, I was actively engaged with it.
As a Fellow I've been mentored by professionals with years of experience in the 'trenches' of river conservation and protection. Working with a national expert in flood policy, I've helped craft recommendations for floodplain management policies that support natural river processes and reduce risk to communities. I've learned how environmental laws can act as tools, and how to work alongside agencies and other organizations to meet common objectives. I've also come to understand that progress on the policy front is not just moving things forward, but also keeping things from being dismantled.
The Lapham Fellowship provides an interdisciplinary immersion in conservation. Within American Rivers' conservation and restoration teams I'm helping apply current science to design and implement floodplain restoration projects. I've worked closely with American Rivers staff and with partners in other organizations and agencies to compose a report that details the natural processes that underpin river-floodplain systems, and presents a science-based approach to restoring them. I've had the opportunity to present this work to environmental professionals and restoration practitioners at conferences and to the American Rivers Board of Directors.
I recently transitioned from DC to salmon country to carry out the second half of my Fellowship working on the rivers of the Puget Sound in Washington State. The Puget Basin is home to some of the most spectacular river ecosystems in the United States, many of which own tremendous cultural value. I'm here to work with regional partners in implementing concepts we've developed over the past year; to learn how floodplains can be restored to support rivers, and to develop capacity for successful restoration and conservation projects on the ground. I'm involved in work that is impactful to rivers, benefits communities, and rewarding to me on a personal level. I already know that the skill sets developed, experiences gained, and relationships built through the Lapham Fellowship will benefit me for years to come. I may even get to call myself a conservationist one day.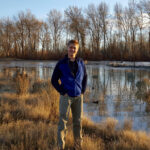 Jonathon Loos, Lapham Fellow 2015-2017
---
September 24, 2014
Coming out of law school, I fully expected to be working somewhere drafting memos, checking Bluebook citations, and occasionally going outside. Nothing big, nothing special, and definitely not saving the world. In the past year, as the Anthony A. Lapham Conservation Fellow, I have had the opportunity to draft legislation for U.S. Senators, raft down the Colorado River, meet with farmers and ranchers concerning water conservation, and work with a dedicated conservation team on issues pertaining to the future of water in the West. Let's just say my expectations have been surpassed.
The Lapham Fellowship provides young professionals with an opportunity to dive head first into important policy and scientific issues and contribute to meaningful projects, work that otherwise would be inaccessible to recent graduates. The Fellowship offers an opportunity to network with other conservation professionals; gain valuable hands on experience in policy, research, and communications; and be part of an organization that uses a pragmatic approach towards solving complex issues concerning the fate of our most precious resource.
As the Lapham Fellow, my work focuses on supporting public policies and programs that promote agricultural water conservation initiatives that help sustain working farms, while benefiting overall watershed health. In particular, I'm working on several projects examining federal financing for water conservation, including the Farm Bill, to determine how those programs can promote instream flows, water conservation efforts and landscape scale restoration. Through this work, I've had the opportunity to engage with Congressional staff, agency officials, watershed groups, and agricultural stakeholders across the western United States. Working on agricultural water conservation has also helped strengthen my background in water law, hydrology, ecology, and policy, helping me to become a better rounded conservation professional. Finally, the Lapham Fellowship provides an amazing opportunity to explore and work on those issues I feel strongly about. I really feel like my work is contributing to the overall goal of river conservation and environmental protection, and will provide me a solid foundation for a long career in conservation policy.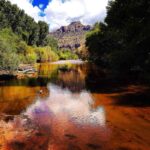 Alex Funk, Lapham Fellow 2013-2015
Alex is now a Policy Analyst and Staff Attorney for the National Young Farmers Coalition.