Darby Creek, Pennsylvania
In 2012, Hoffman Park, Kent Park and Darby Borough dams were removed to restore a section of Darby Creek in Pennsylvania. These projects have collectively opened 9.7 miles of habitat for migratory and resident fish, reduced the risk of flooding, removed public safety hazards and provided the surrounding ecosystems the opportunity to thrive once again.
The Story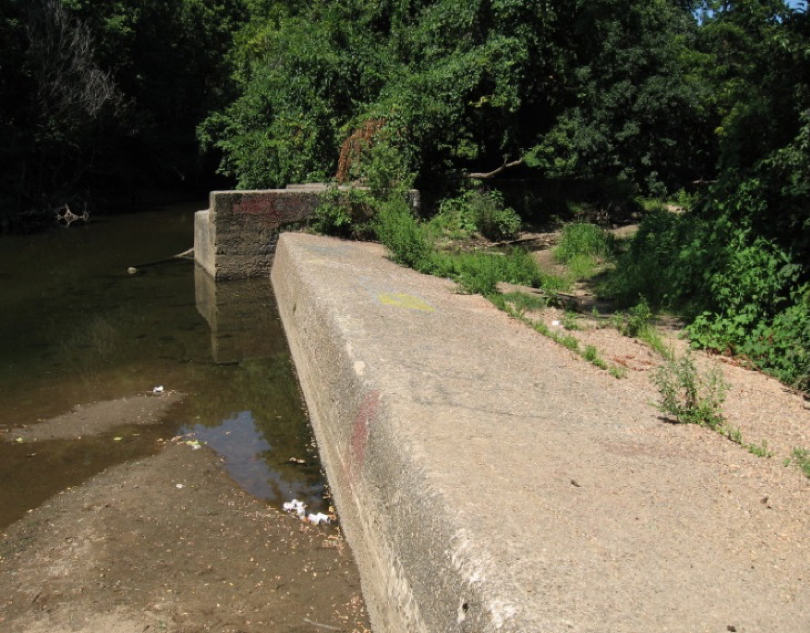 Darby Creek is a direct tributary to the Delaware River and runs just west of Philadelphia, Pennsylvania, through some of the city's oldest and most historically significant communities. In the 1800's, more than 150 mills and factories were constructed in the area, all of them powered by dams on Darby Creek. These dams were mostly used to supply electricity to small colonial villages, but eventually became outdated as more efficient forms of electricity were developed. The structures left on the river and no longer serving any useful purpose, altered the surrounding ecosystems, contributed to local flooding, created public safety hazards and blocked migratory fish passage.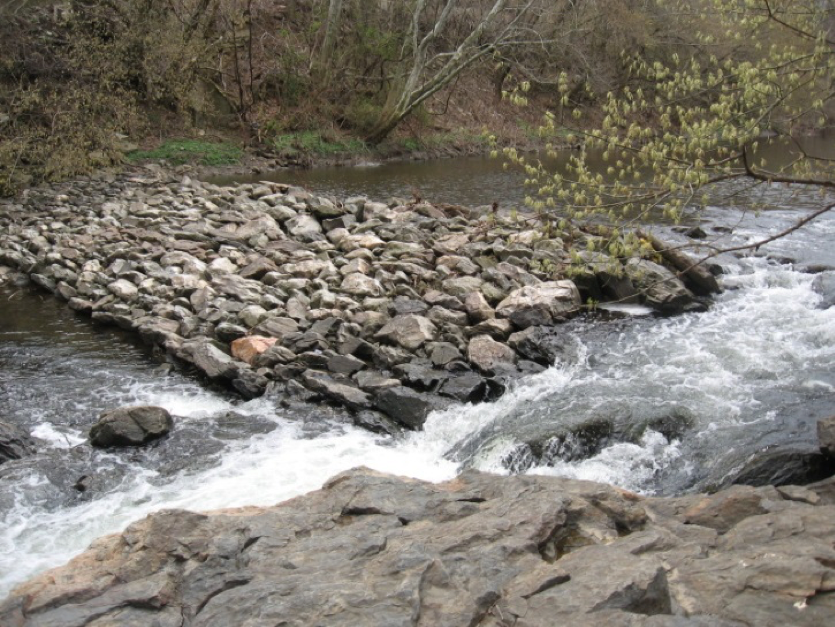 In 2007, the Darby Creek Removal and Habitat Restoration effort was initiated after the U.S. Army Corps of Engineers conducted a study on flood risk and identified Hoffman Dam, Kent Park Dam and Darby Dam as priority sites for removal. The removal of the three dams would not only reduce flooding, but provide migratory and resident fish, such as American shad, hickory shad, alewife, river herring, American eel, bass, shiners and suckers uninhibited access to upstream spawning grounds and habitat. The project also sought to enhance in-stream habitat and restore free-flowing conditions and floodplain connectivity.
In 2012, American Rivers, the National Oceanic and Atmospheric Administration and the Pennsylvania Fish and Boat Commission began the construction phase of this effort to restore Darby Creek. The project was completed in 2013.
Dam Removal Benefits
Localized flooding problems reduced by restoring the natural ability of the free-flowing creek to store flood waters
9.7 miles of Darby Creek reconnected with the Delaware River
Public safety hazards removed from the river corridor allowing people to safely recreate
Provided migratory and resident fish access to previously inaccessible spawning grounds and habitat
Improved recreational fishing opportunities.
Hydrology and morphology of the creek restored to a more natural state; sediment and debris that had accumulated behind all three dam sites naturally settled out creating newly formed instream habitat
Elimination of the direct cause of backwater conditions at all three dams that that negatively impacted in-stream habitat and water quality
A wetland at the former Kent Dam site increased three times in size, enhancing stormwater retention and habitat
Promoted local appreciation for the creek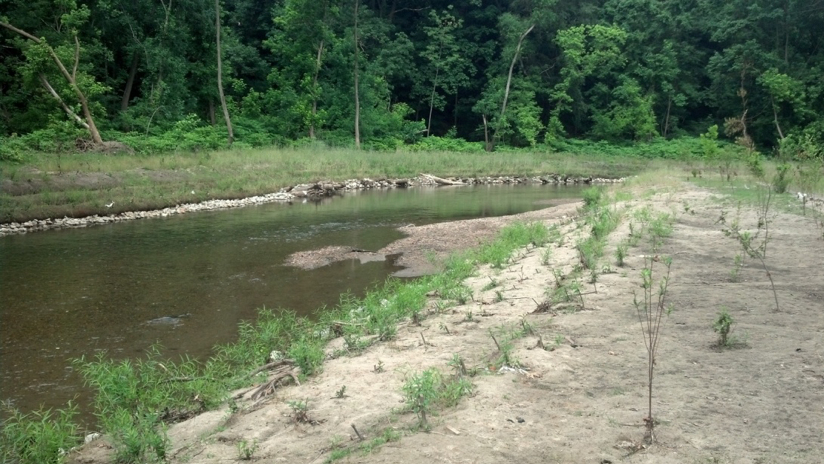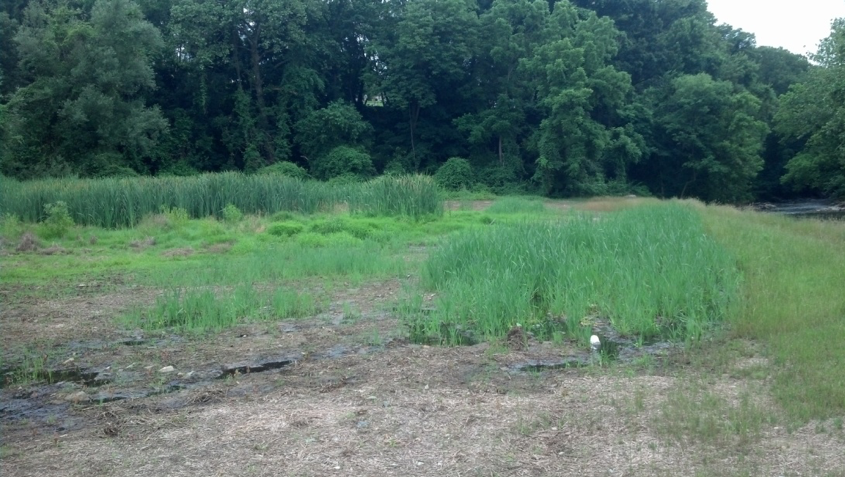 (Left) Darby Borough Dam site after removal: Sediment previously held behind the dam naturally settled out allowing native vegetation to grown on the newly formed sandy banks of the stream. (Right) Former Kent Park Dam site: A wetland that existed prior to the removal of the dam grew three times in size after removal. This increase in wetland size is vital to storm water retention and reducing the risk of localized flooding.
The local community has celebrated the removal of these three dams along Darby Creek, moving one step closer to a fully restored river system. People can once again enjoy being on the river without the risks posed by Hoffman, Kent Park and Darby Boroughs dams. The restoration of Darby Creek has become a classic example of how dams that no longer serve their original purpose can be removed to restore a river, its surrounding ecosystems and pride in a community.
FOR MORE INFORMATION:
Laura Craig | American Rivers | lcraig@americanrivers.org