Boardman River, Michigan
The Boardman River Dams Ecosystem Restoration Project removed a total of three dams, including Brown Bridge Dam (2013), Boardman Dam (2017) and Sabin Dam (2018). With an additional fish passage structure constructed upstream, this project collectively reconnected 160 miles of free-flowing, cold water stream, restored hundreds of acres of wetlands and upland habitat and reduced safety hazards, such as drowning and flooding.
The Story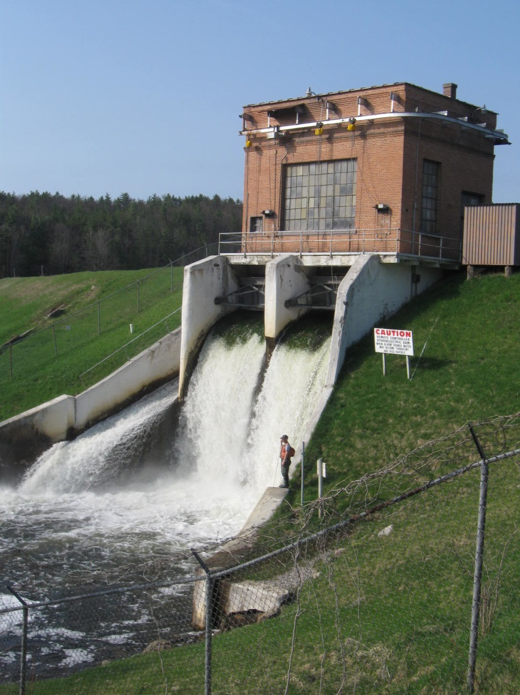 Originating near Kalkaska, Michigan, the Boardman River flows 28.2 miles through forests, meadows and towns before emptying into Grand Traverse Bay in Traverse City, Michigan. The river's watershed drains a vast 295 square miles, connecting hundreds of miles of river and tributaries that are vital to the success of many aquatic organisms, including 36 miles designated as "Blue Ribbon" trout habitat. Beginning in the 1800s, a series of dams was constructed by Queen City Light and Power along the Boardman River to provide electricity to the surrounding area. Unfortunately, these dams fragmented the once free-flowing Boardman River and had serious impacts on river and ecosystem health.
In 2004, hydropower generation on three of the dams, Brown Bridge, Boardman and Sabin, was discontinued by Traverse City Light and Power. After four years of negotiations, Grand Traverse County and Traverse City decided to move forward with plans to remove Brown Bridge Dam, Boardman Dam and Sabin Dam, and to modify Union Street Dam with a new fish ladder.
In 2012, Brown Bridge Dam was the first of the three dams to be removed from the river. During a planned breach designed to alleviate pressure that had built up behind the structure, the river flooded many downstream residences. The incident was carefully handled to ensure the safety of the public, and stakeholders collaborated with landowners to quickly devise solutions to address the flooding impacts. Eventually this first project was successfully completed along with the removal of Sabin and Boardman dams. Collectively, this was one of the most comprehensive dam removal and restoration projects in Michigan's history and one of the largest such projects in the Great Lakes Basin.
Dam Removal Benefits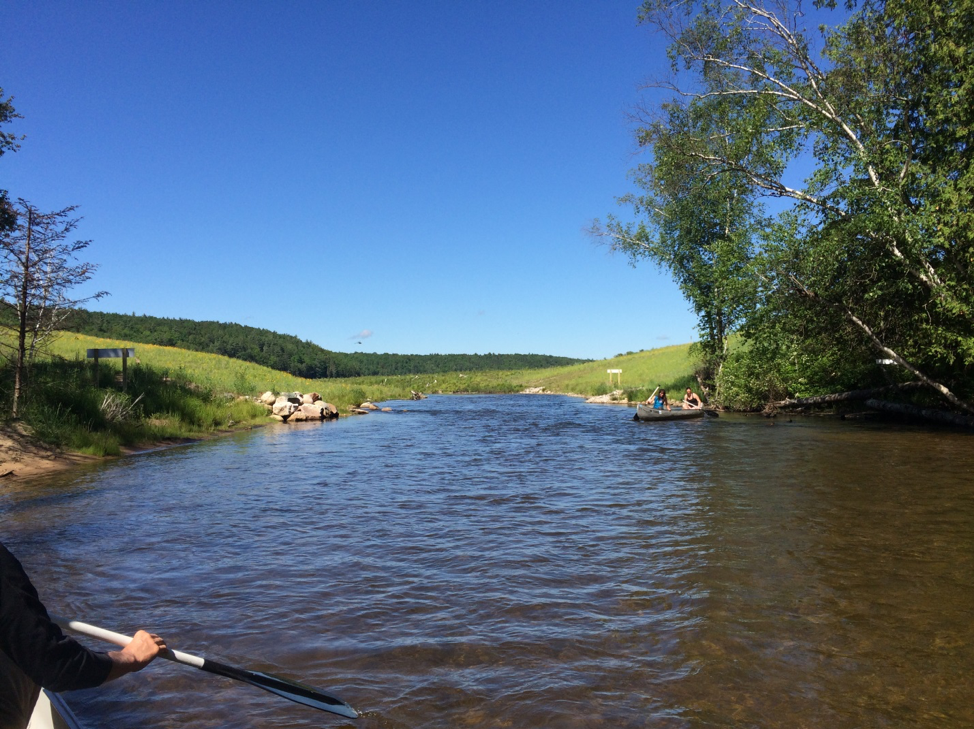 Enhanced and restored cold water stream habitat for aquatic organisms
160 miles of river and tributary habitat reconnected for cold water species
150 acres of upland and wetland habitat as well as riparian forest restored for wildlife and improved ecosystem function
Hundreds of feet of woody debris strategically positioned in the river to protect sensitive river banks from erosion and provide habitat for aquatic organisms
Recreational and economic opportunities enhanced on the Boardman River and in nearby communities
Risk of safety hazards associated with dams, such as flooding and drowning, removed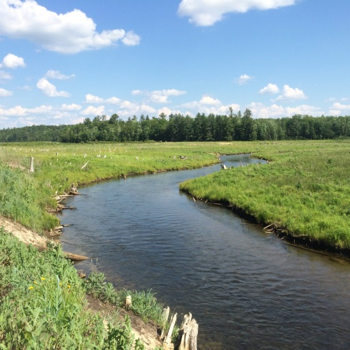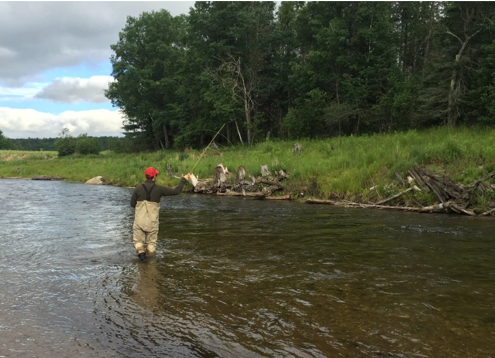 Boardman River after removal of Brown Bridge Dam | Photos by Inter-Fluve
This project illustrated the unpredictable nature of rivers and the need for careful design, planning and execution of projects to ensure the safety of local communities during dam removal construction. In the end, this project has reconnected a river system that has been fragmented for over 100 years, which is a remarkable achievement. It will be paired with a watershed prosperity plan intended to enhance long term protection while boosting job creation.
FOR MORE INFORMATION:
Conservation Resource Alliance | info@theboardman.org