Associate Director, Digital Fundraising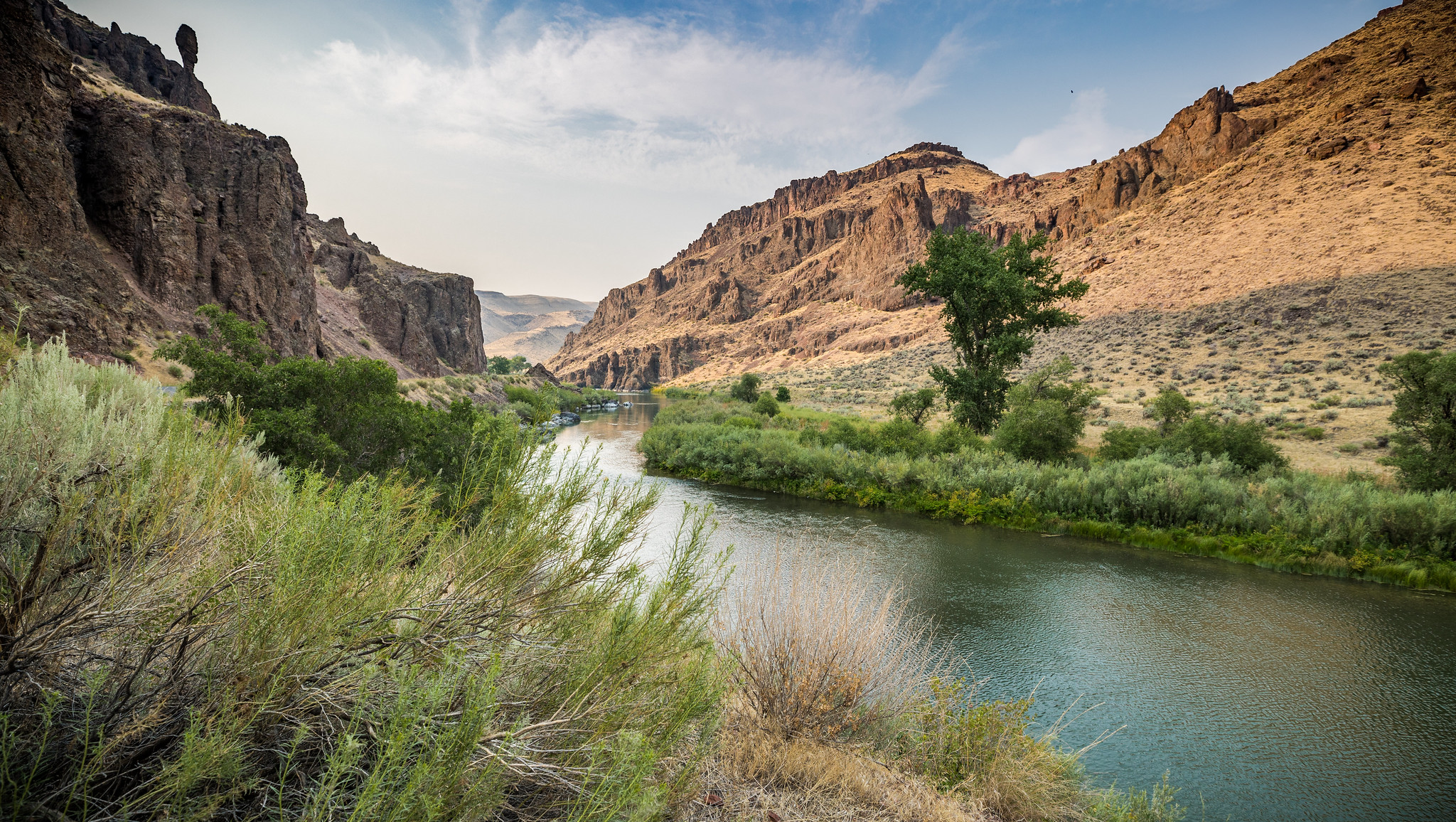 TITLE: Associate Director of Digital Fundraising
CLASSIFICATION: Associate Director II
WAGE CATEGORY: Exempt
DEPARTMENT: Advancement
REPORTS TO: Senior Director, Membership and Mid-Level Giving 
LOCATION: Fully Remote or Flex in Washington, DC
ABOUT AMERICAN RIVERS
American Rivers is championing a national effort to protect and restore all rivers, from remote mountain streams to urban waterways. Healthy rivers provide people and nature with clean, abundant water and natural habitat. For 50 years, American Rivers staff, supporters, and partners have shared a common belief: Life Depends on Rivers℠.
American Rivers centers the ongoing work of diversity, equity, inclusion, and justice in all that we do. The beauty of rivers is that they connect all people and communities, and we seek to build and embody this diversity in our organization and throughout the conservation field. The life experiences, knowledge, innovation, and talent that everyone brings to our work provides perspectives, experiences, and competencies which are critical to our effectiveness in protecting wild rivers, restoring damaged rivers, and conserving clean water for people and nature.
JOB SUMMARY
Under the direction of the Senior Director of Membership and Mid-Level Giving, the Associate Director of Digital Fundraising will develop and implement digital fundraising strategies to significantly increase digital fundraising revenue for American Rivers.
As an integral member of the Advancement team, the Associate Director of Digital Fundraising will work closely with Development and the Digital Marketing and Communications teams to develop a comprehensive strategy to increase revenue through email, website promotions, integration with traditional print media, social media, and other digital channels. The Associate Director will work with the fundraising and communications teams, as well as outside vendors and consultants, to execute strategies that drive fundraising and engagement while enhancing user experience. The Associate Director will also stay abreast of digital fundraising trends and tools, as well as key performance indicators throughout the industry.
This position will work closely with the development team and leadership to set performance benchmarks and targets across all digital fundraising channels. The incumbent will communicate the digital fundraising strategy to internal and external stakeholders to ensure the initiative is comprehensive and successful and collaborate with Development team members to streamline integration of fundraising/communications systems with other systems, processes, and procedures.
PRINCIPAL RESPONSIBILITIES
Online Fundraising
Lead execution of American Rivers' digital fundraising campaigns, to include email appeals and engagement, Short Message Service (SMS), and social media fundraising.
Design multi-channel communications for donors to deliver successful fundraising results and integrate seamlessly with offline channels including donor renewal, appeal, upgrade and acquisition efforts.
Develop list segmentation and messaging for testing strategies.
With Sr. Membership Director and Sr Director, Digital, create a messaging and engagement plan to drive monthly and mid-level program growth by increasing donors and revenue, reducing attrition, upgrading gift amounts and recapturing lapsed donors.
Develop annual income and expense budgets for digital fundraising.
Create strategies and develop customized donor-centric approaches that achieve high conversion, retention and acquisition to move supporters through the donor journey.
Technology
Work with Senior Director of Digital Communications to ensure Engaging Networks (eCRM) is being used effectively and efficiently for all fundraising needs.
Work with Development Operations to ensure accurate data entry, source coding, segmentation, data sync, ask strings, campaign data integration. Ensure that every ask is supported by data structure and conforms to Development Operations' requirements.
Create and execute ongoing reporting processes to monitor overall campaign and strategy KPIs and metrics.
Collaboration with Communications Team
Collaborate with the communications team to develop integrated messaging strategies. Create and/or contract outside vendors to create fundraising content and creative for fundraising through emails, web, and social media. Recommend website changes as they relate to fundraising needs (campaign popups, online donation forms, fundraising landing pages, donate buttons on blog posts, landing pages, etc.).
Collaborate with the communications team on website messaging to drive conversions.
Collaborate with the digital communications team to prioritize/plan email traffic throughout the year.
Leadership Responsibilities
Work with Senior Director of Membership to develop digital fundraising team plans/goals/Key Performance Indicators (KPIs) based on nonprofit industry standards and internal giving trends.
Ensure American Rivers remains current on best practices of digital fundraising by attending relevant conferences, workshops and webinars.
Hire consultants, vendors or agencies on an as-needed basis. Negotiate contracts and manage all aspects of third-party relationships related to digital fundraising.
QUALIFICATIONS
Bachelor's degree (Marketing, Communications, Fundraising, Nonprofit Management or related field, preferred) and 3-5 years of digital fundraising, marketing, or communications experience preferably in a non-profit setting. Graphic design experience a plus.
Demonstrated understanding of best practices related to digital fundraising, tools, processes and techniques for fundraising, donor development, list building, social media messaging, email marketing.
Experience and strong understanding of Engaging Networks or related Electronic Customer Relationship Management (eCRM) software.
Experience using a digital content managements system (CMS), ideally WordPress.
Experience with social scheduling tools like Sprout Social, Hootsuite, etc.
Experience with Photoshop or other Adobe tools and has a strong eye for layout design and details. Video editing skills a plus.
Familiarity with Google Analytics, Google Ad Grant/Pay Per Click (PPC), and Search Engine Optimization (SEO).
Proven ability to work effectively across departments with strong interpersonal skills.
Ability to be resourceful and learn on the go.
Excellent oral and written communication skills with an ability to communicate effectively. Proficiency in Microsoft Word, Excel, Power Point. Must be detail-oriented, highly organized, with strong time and budget skills.
Proven ability to manage multiple projects, prioritize competing tasks and meet deadlines.
High energy level, flexible, self-motivated, and the ability to work professionally with staff at all levels of the organization, in person and remotely.
Familiarity with non-profit organizations and a commitment to conservation preferred.
COMPENSATION AND BENEFITS
The salary range for this position is $73,400 to $85,000. Full-time and full-time equivalent employee benefits include health, dental and life insurance, short and long-term disability plans, a retirement plan, and generous leave time.
APPLICATION PROCESS
Applications will be considered immediately. Please submit a resume and cover letter at https://americanrivers.bamboohr.com/jobs/ No phone calls please.