AmeriCorps Member, Headwaters Assessment and Monitoring Field Technician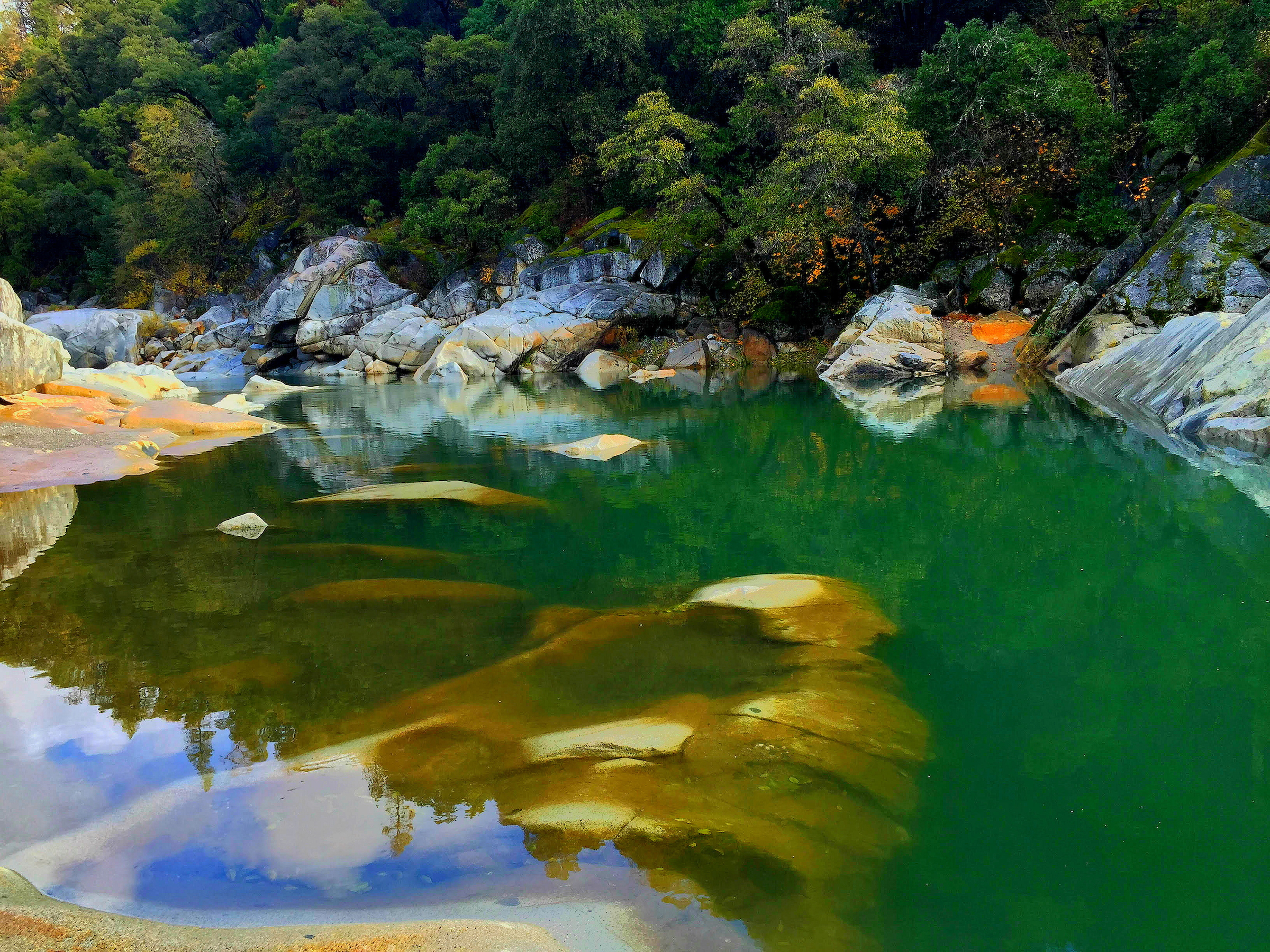 LOCATION: Nevada City, CA
ABOUT AMERICAN RIVERS
American Rivers is championing a national effort to protect and restore all rivers, from remote mountain streams to urban waterways. Healthy rivers provide people and nature with clean, abundant water and natural habitat. For 50 years, American Rivers staff, supporters, and partners have shared a common belief: Life Depends on Rivers℠.
American Rivers centers the ongoing work of diversity, equity, inclusion, and justice in all that we do. The beauty of rivers is that they connect all people and communities, and we seek to build and embody this diversity in our organization and throughout the conservation field. The life experiences, knowledge, innovation, and talent that everyone brings to our work provides perspectives, experiences, and competencies which are critical to our effectiveness in protecting wild rivers, restoring damaged rivers, and conserving clean water for people and nature.
ABOUT THE SIERRA NEVADA ALLIANCE and THE SIERRA NEVADA AMERICORPS PARTNERSHIP
Since 1993, the Sierra Nevada Alliance has been protecting and restoring Sierra Nevada lands, water, wildlife, and communities. The Sierra Nevada Alliance implements the Sierra Nevada AmeriCorps Partnership (SNAP). Each year, the Alliance places 28 SNAP members with partner conservation organizations throughout the Sierra Nevada. Since 2007, the SNAP Program has restored more than 19,000 watershed acres, monitored more than 1,700 sites, educated more than 250,000 individuals, recruited more than 43,000 volunteers, and contributed more than 650,000 hours of service.
AMERICORPS MEMBER POSITION SUMMARY:
The Sierra Nevada AmeriCorps Partnership (SNAP) is seeking enthusiastic, conservation-minded people to commit to five months of service, protecting Sierra natural resources and working to create sustainable communities, including one individual to be placed with American Rivers as the Headwaters Assessment and Monitoring Field Technician AmeriCorps Member. During the term, the SNAP member placed at American Rivers will gain skills and technical training, receive mentorship with outstanding environmental leaders, and receive an education award at the successful completion of service.
The Headwaters Assessment and Monitoring Field Technician will primarily work with the Headwaters Conservation team on the assessment, monitoring, and restoration of a range of projects focusing on rivers and watersheds in the Sierra Nevada. The member will primarily work on a meadow assessment effort in the Caldor Fire footprint. The 2021 Caldor Fire burned approximately 255,000 acres in the South Fork American watershed, Cosumnes watershed, and Lake Tahoe Basin. It was the second wildfire in recent history to cross the Sierra crest. The member will work with American Rivers staff, a full-term SNAP member, and US Forest Service staff to assess post-fire meadow condition and prioritize sites for restoration. The member will also have the opportunity to work on other watershed restoration projects across the Sierra with American Rivers. Our restoration projects are at multiple stages of implementation, from initial assessment and prioritization to construction, and the AmeriCorps member will assist with and gain exposure to each phase of restoration. The member can also help with outreach for the American Rivers' California Regional office by working with staff to develop outreach materials specific to river and watershed conservation in California. The estimated start date is June 2023 and the term will end in October 2023.
PRINCIPAL RESPONSIBILITIES:
Conduct mountain meadow assessments in the South Fork American watershed, Cosumnes watershed, and Lake Tahoe basin
Conduct monitoring at meadow restoration projects across the Sierra Nevada, potentially including streamflow, groundwater, vegetation, beaver dam, and photo point monitoring.
Assist with GIS assessment, and data management and entry
Assist with outreach events about the California Headwaters Program's projects and restoration work
MINIMUM QUALIFICATIONS
Study or interest in river science
Bachelor's degree in environmental sciences, natural resources/planning, geomorphology, or related field OR one year's experience in natural resource restoration
Experience in field studies. Experience with hydrological monitoring a plus
Strong oral and written communication skills
Interest in/ability to participate in multi-day trips in the field, including camping
COMPENSATION AND BENEFITS PROVIDED THROUGH SNAP INCLUDE:
Standard health, dental, and vision insurance
A $2,626.27 education award to pay educational expenses at eligible post-secondary institutions, including many technical schools and G.I. Bill approved programs, or to repay qualified student loans
Qualified student loans can be deferred during service term
CA subsidized Childcare stipends are available
APPLICATION PROCESS
This position is employed by the Sierra Nevada AmeriCorps Partnership (SNAP) through the Sierra Nevada Alliance; this position is not employed by American Rivers.
Read about the SNAP Program application process here: https://sierranevadaalliance.org/2022-snap-position-descriptions/
Fill out the online SNAP online application at this link: https://docs.google.com/forms/d/e/1FAIpQLScsj2jr2usFSGa3CXU6zv0-YGfQ5ORwZZW_jOmJHOzu90yS5w/viewform
Email your resume and a 1-page cover letter stating your interest in the SNAP Member position and your best qualifications for the position to rebecca@sierranevadaalliance.org
Deadline to Apply: Open until filled
For more information please contact:
All submissions are confidential. The Sierra Nevada Alliance and AmeriCorps are equal opportunity employers.