The mighty Mississippi running dry: what you need to know
Water levels in the Mississippi River hit record lows in the past month. Here is why it matters to you.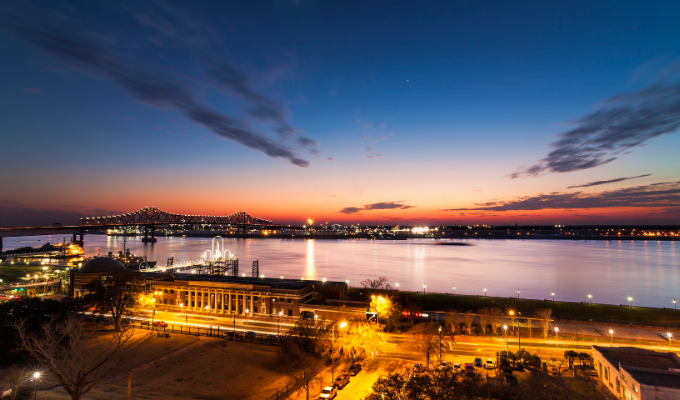 Water levels in the Mississippi River hit record lows in the past month. The drought is impacting shipping along the river, along with business and tourism in river communities.
We know that climate change is fueling extremes when it comes to water and rivers – more frequent and severe floods and droughts are threatening public health and safety, the environment and the economy.
This is why action for river health – on the Mississippi and on rivers nationwide – is so essential.
How big is the Mississippi River basin?
The entire watershed of the Mississippi River covers 41 percent of the contiguous United States.

What does a healthy Mississippi River look like?
As Olivia Dorothy of American Rivers recently told the Washington Post, "Historically, the winding river was marked by a wide floodplain that would swell during wetter years, while drier years would leave pools and deeper spots throughout the waterway."
What wildlife depend on the Mississippi River?
The Mississippi River is home to 241 species of fish, 50 species of mammals, and 45 species of amphibians. The river is a major migratory path for birds in both spring and fall. From otters and coyotes to walleye and sturgeon, the river supports a rich and diverse web of life.
Why is water so low in the Mississippi River right now?
The Mississippi River is running at historic lows, thanks to lack of rain and months of warm, dry weather across the river basin. "We're seeing a lot less precipitation and that's what we're going to see with climate change," American Rivers President Tom Kiernan explained in a recent TV news interview.
What impact is the drought having on people and the economy?
A shrinking river is hurting people and the economy in a variety of ways. Barges can't operate on the river to get goods to market. Drinking water may also be at risk – for example, salt water moving upriver from the Gulf of Mexico could impact drinking water supplies in parts of Louisiana.
What can people do to help the Mississippi River and its people and wildlife?
American Rivers named the Mississippi River among America's Most Endangered Rivers of 2022. Learn more and take action.