There's a stillness that comes with rivers in winter months. Many rivers freeze over in the north, while some rivers in the south have never seen ice. But they all know winter. The sound of water running over rocks is almost more palpable as a brisk wind flows over the river and hits your cheeks. As fish retreat further underwater to conserve their warmth, as birds have flown south to follow warmer temperatures, as friends once sunbathing on riverbanks now gather at their houses around a fire, the feeling a winter river brings is noticeably different.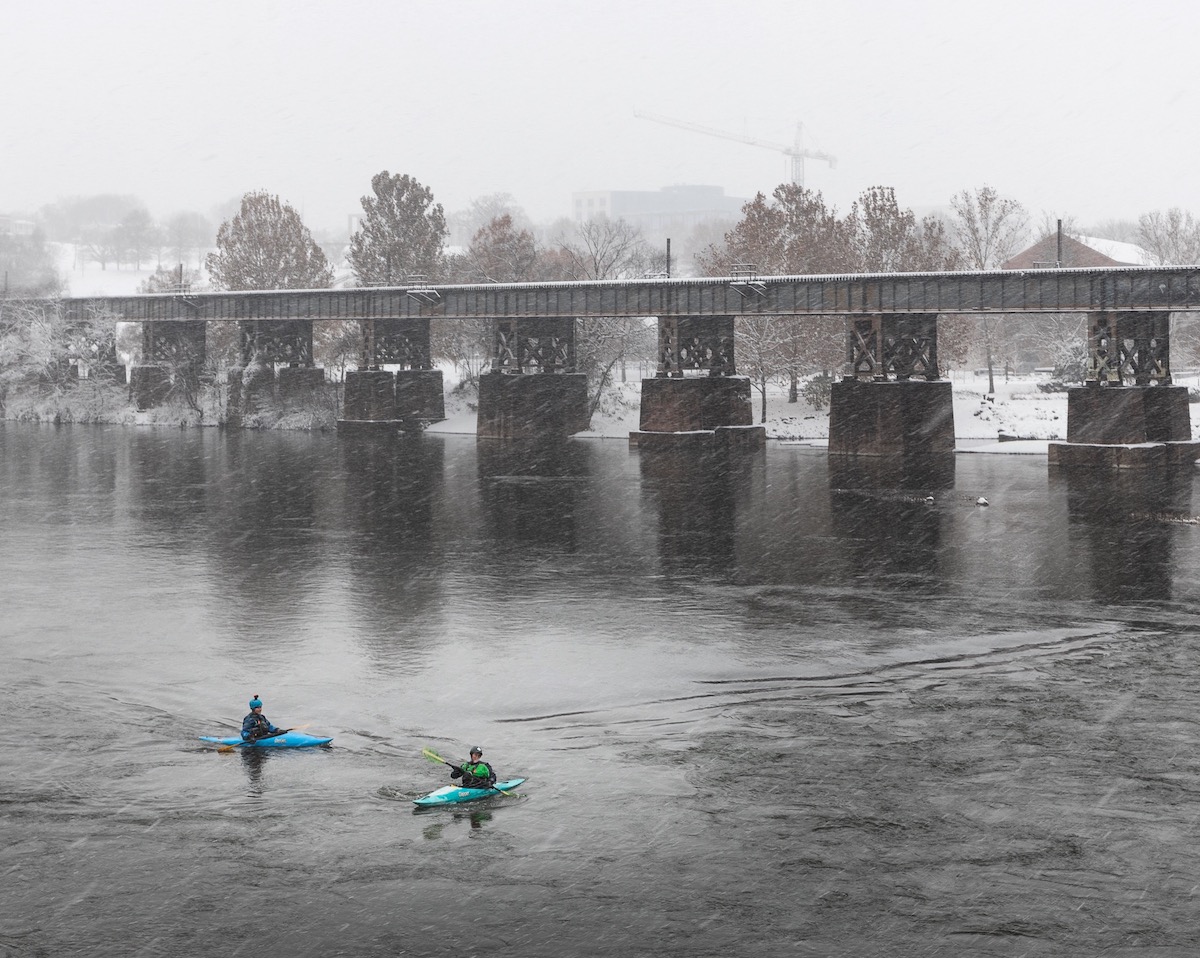 For me, rivers in the winter make me more reflective. While the sun rises later and sets earlier, the hours in which you can spend at the river become fewer. You learn to cherish the times you can make it down to the banks to catch the small moments that make each river so unique and special. My favorite river, The James River, in Richmond, Virginia, has a different personality in the winter. Rafters and kayakers don't spend as much time throwing tricks in the rapids as the bundled layers under dry suits make it harder to manipulate their boats. Students from nearby universities aren't splayed out on the rocks blasting their favorite tunes. Not as many dogs are swimming around – but there are still a select few that can't resist a nice stick tossed in the water.
It brings me such joy when I see all those wonderful things happening in the summer, but in the winter it's quieter. You can hear each small ripple of moving water. You can see the large nests beautifully constructed by Bald Eagles and Osprey in trees no longer full of vegetation. You experience the bare bones of the river, which reminds me that the river is not there to just support human life, it supports an entire ecosystem of plants and wildlife year-round.
We asked some of our staff members to reflect on their favorite river in the winter. What makes their river special? What lessons do winter rivers hold? What is their relationship like with rivers in this colder season? Is there a specific stream or river they like to visit this time of year? We received some beautifully written responses.
Please share with us your favorite winter river and what makes it so special!
"My favorite part of winter with our local river, Russian River, is the way the fog rolls in and blankets the river and surrounding forest creating a cottony, mysterious, yet calming place…The river always flows, the ocean is always there, waiting for it."
"Nine Mile Run in Frick Park, which I enjoy for "snow treks" because there are great walking trails along the creek and it is less than a mile from my house… "Snow treks" are soul-restoring ventures that I really look forward to."
"I like to walk the higher-elevation sections of the [Nooksack] river in the winter as the snow-covered banks do little to hide the tracks of river visitors who I don't get to see every day (mink, otter, deer, bear, coyote). It reminds me of how important this river is to things/beings that I might not get to see."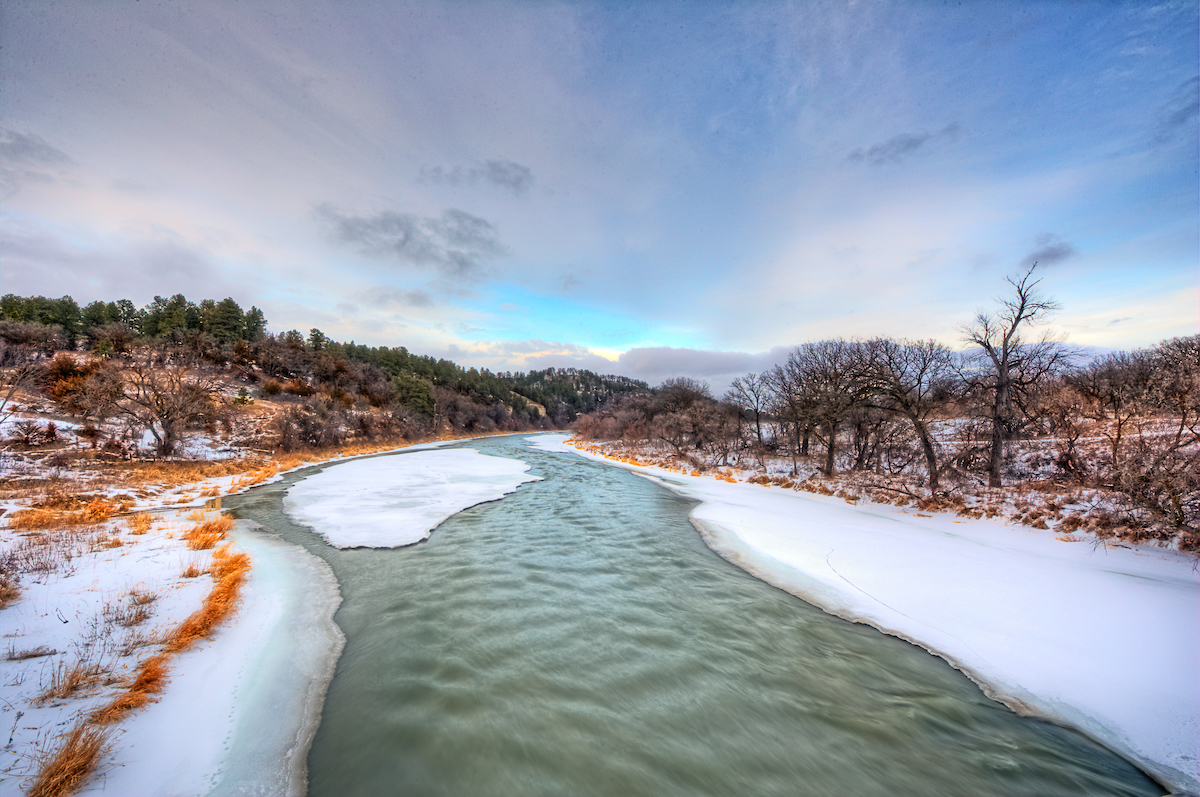 "Sandy Creek is a small stream in the headwaters of the Youghiogheny River that flows through the woods in the backyard of our family cabin. In the winter, when all the undergrowth except the rhododendrons has died back and snow covers the ground, it is a magical time to follow the stream and try to find where it starts."
"My favorite trails took us along the Saco River…the ice flows stacked chunks of ice on one another making for awesome shapes with blue reflecting on the underside. I loved those days when even the rivers seem to quiet for a bit hidden under the ice."
"My favorite winter river is a small tributary of French Creek, outside of Saegertown, PA, just south of Lake Erie…The silence in the woods was magical, punctured only by the sound of the wind and the stream running, still alive, under the snow and ice."