North American River Otters are cute, fluffy river dwellers, but did you know they are also a crucial indicator of an aquatic ecosystem's health?
River otters are indicator species so their presence is a sign of good water quality. Freshwater ecosystem health is of particular concern to us humans because of our reliance on clean water. Think about it — most cities are built on rivers, all people need clean water.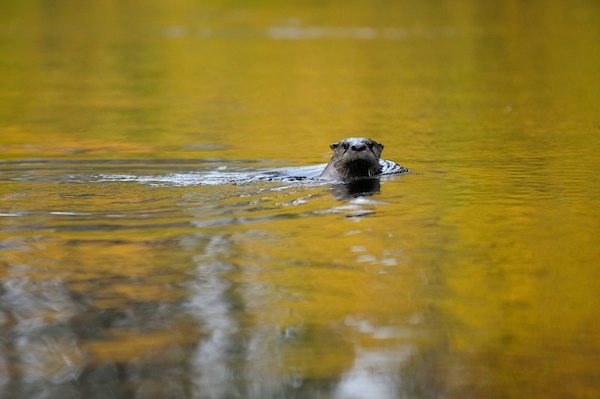 Otters exhibit robustness and resilience to climate disruption events like strong storms, drought, sedimentation, and temperature shifts. However, the otter's food is more sensitive to the impacts of climate change and other ecosystem impacts like pollution. Otters are at the top of the food chain which means impacts to their food can accumulate to impact otter populations. Other climate related threats to river otters and their food include sea-level rise and salt water intrusion into freshwater habitat.
The good news? These furry animals are extremely adaptable and occupy "a broad ecological niche." This means otters thrive in a wide variety of environments and enjoy a wide variety of food.
North American River Otters, while cute, fluffy little beings that swim on their backs and flitter on river banks, are incredibly important at indicating how detrimental cumulative environmental changes can be. We see these little guys as barometers of their habitats, and ecosystems at large, as our climate changes. As climate change continues to affect freshwater environments, this is a species worth paying close attention to.