Today, December 14, 2017, U.S. Representative Greg Gianforte (R), Montana's lone congressman, introduced legislation to protect East Rosebud Creek as Montana's next Wild & Scenic River. Rep. Gianforte's bill, H.R. 4645, mirrors existing legislation in the Senate (S.501), introduced earlier this year by Montana's senior Senator Jon Tester (D) and co-sponsored by Senator Steve Daines (R).
If it passes, East Rosebud Creek will be Montana's first new Wild & Scenic River in over 40 years. This bipartisan bill, which would protect 20 miles of the stream on the Custer Gallatin National Forest, has received robust local support from area ranchers, business owners, sportsman, and conservationists who want to permanently protect the creek in its clean and free-flowing condition. With the introduction of Rep. Gianforte's bill today, Montana's entire congressional delegation shows again that it can transcend partisan politics to unanimously support protecting East Rosebud Creek under the Wild and Scenic Rivers Act.
What You Can Do
Please call Rep. Gianforte's Office today at (202) 225-3211, and…
Thank him for introducing the East Rosebud Wild & Scenic Rivers Act, H.R. 4645.
Ask him to work with Montana's U.S. Senators Jon Tester and Steve Daines to pass this bill in the current Congress, and to consider designating additional Wild and Scenic Rivers in Montana in 2018.
Not a Montanan? Contact your Representative and ask him/her to support H.R. 4645 by calling the U.S. Capitol Switchboard at (202) 224-3121.
Background and Future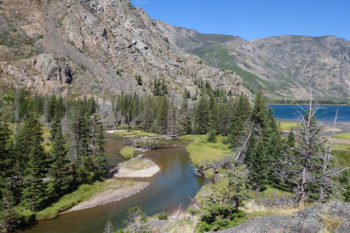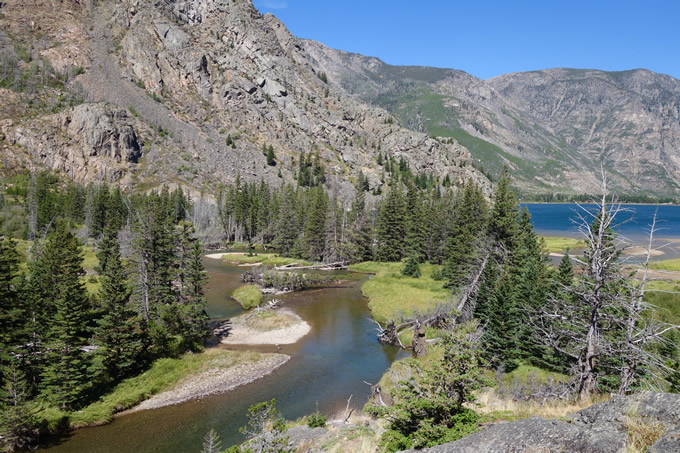 East Rosebud Creek is one of Montana's most rugged and picturesque streams. Its watershed provides important habitat for fish and wildlife, as well as incredible recreation opportunities including hiking, paddling, climbing and fly-fishing. Hydropower dams have been proposed on a public land section of the creek three times in recent decades.
A bipartisan, statewide natural resources poll conducted in 2016 shows that two-thirds of Montanans want to see more public lands streams protected under the Wild & Scenic Rivers Act. That's roughly 700,000 people across the state that support more Wild & Scenic river designations. In the past two weeks, the East Rosebud Creek Wild & Scenic bill has received editorial endorsements from the Billings Gazette and Bozeman Daily Chronicle.
50th Anniversary of the Wild & Scenic Rivers Act
Passed on October 2, 1968, the Wild & Scenic Rivers Act is our nation's strongest form of river protection. The Act turns 50 years old in 2018, and we can think of no better way to celebrate the anniversary of this bedrock environmental law than by designating new streams like East Rosebud Creek. Join American Rivers and partners in celebrating the 50th Anniversary of the Wild & Scenic Rivers Act by visiting 5000 Miles of Wild.