Some things are just worth the wait – especially if it results in largest wetland restoration ever in North America.
Today, the International Joint Commission announced approval of an updated plan following its concurrence by the Governments of Canada and the United States. The Plan 2014 [pdf] addresses water management in the St. Lawrence River Basin.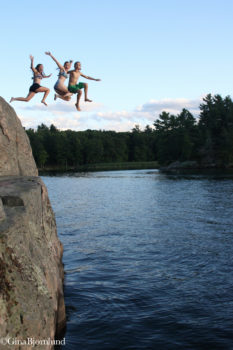 Plan 2014 was developed after more than two decades of research and deliberation, a $20 million binational study, and extensive public comment and consultation with government at all levels and a variety of stakeholders. The Plan has widespread support with expressions of support from 22,500 citizens, 42 environmental, conservation and sportsmen organizations, and local and regional businesses.
Implementation of Plan 2014 is expected to restore more than 26,000 hectares of wetlands along the St. Lawrence and Lake Ontario. In addition, it will increase hydropower production at the Moses-Saunders dam, improve water quality, support fisheries, increase biodiversity, and control erosion. Adoption of Plan 2014 is expected to provide up to $9.1 million in increased economic benefits for the region.
American Rivers listed the St. Lawrence River in its 2016 edition of America's Most Endangered Rivers®. Organizations like Save the River and Citizens Campaign for the Environment have spent years advocating for better water management and approval of the Plan. We would not have got to this point absent the activism of these groups or without the support of thousands of citizens. Thanks are also due to Congresswoman Elise Stafanik and Secretary John Kerry, who wanted to make sure that the United States did its part to restore the shared river to a better state. We thank you all. The River thanks you.
More importantly, the likes of Black Tern and Northern Pike thank you for helping them live in a better home.