This guest post by Charles Scribner is a part of our America's Most Endangered Rivers® series spotlighting the Black Warrior River.
Black Warrior Riverkeeper is pleased to report that Alabama citizens can now challenge decisions by the Alabama Surface Mining Commission without risking financial ruin. Thanks to the settlement of a lawsuit filed by Black Warrior Riverkeeper, citizens no longer risk the imposition of  attorneys' fees and costs when exercising their rights under the federal Surface Mining Control and Reclamation Act of 1977 ("SMCRA").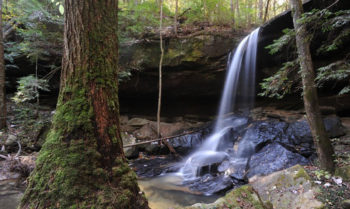 SMCRA grants citizens broad rights when a mining permit is considered or issued, a right to go onto the mine site, a formal hearing on the merits of the decision, and judicial review of that decision. The citizen also has the right to request and participate in inspections of mine property if there is believed to be imminent harm to the environment or the public, to file a blasting complaint, to challenge an agency's failure to take proper enforcement action, and to appeal any adverse decision to the courts.
Before this settlement, the Alabama Surface Mining Commission's regulations authorized a coal mining operator or the Commission to recover attorneys' fees and costs from a citizen challenging a regulatory decision, even where the challenge was meritorious and in good faith. This punitive regulation not only violated federal law, for the past forty years it also deterred Alabama's coalfield citizens from challenging permitting and other regulatory decisions made at the Alabama Surface Mining Commission.
The federal Office of Surface Mining, Reclamation and Enforcement (OSMRE) previously required the states of Utah, Alaska and New Mexico to fix similar nonconforming provisions. Black Warrior Riverkeeper requested that OSMRE require the Alabama Surface Mining Commission to amend its regulation to comply with federal law. When they did not, Black Warrior Riverkeeper filed suit in July 2015.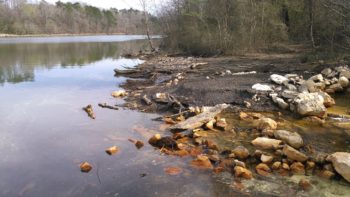 As a result of the suit, the Surface Mining Commission finally amended their regulation to explicitly state that coalfield citizens no longer risk an award of attorneys' fees and costs unless their challenge is in bad faith. That regulation was approved by OSMRE on October 26, 2016. Even though the Commission had not awarded fees in the past, the possibility it could do so significantly inhibited the ability of coalfield citizens to exercise their rights under the law. For example, prior to the regulation's amendment, Shepherd Bend, LLC sought the payment of $249,719.34 in attorneys' fees and costs from the Birmingham Water Works Board under this provision when the Board challenged a surface mining permit which authorized coal mining adjacent to and upstream of one of Birmingham's primary drinking water intakes.
Congress gave citizens the opportunity to protect their rights and to play a vital role in the implementation of the nation's mining laws. However, these rights mean little when a fear of fees and costs prevents their exercise.
American Rivers included the Black Warrior River in America's Most Endangered Rivers® of 2013, due to the threat of coal mining. This news today is progress, but we must persist in defending this river. We are still asking the University of Alabama to permanently ban mining on their Shepherd Bend property. Please take action to help today!
---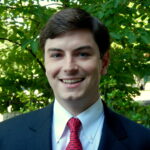 Author: Charles Scribner, Black Warrior Riverkeeper
Black Warrior Riverkeeper's mission is to protect and restore the Black Warrior River and its tributaries. The citizen-based nonprofit organization promotes clean water for improved public health, recreation, and wildlife habitat throughout the Black Warrior River watershed.