This post by American Rivers' Director of Conservation for California Flood Management, John Cain, is a part of our America's Most Endangered Rivers® series spotlighting the San Joaquin River.
The San Joaquin River and its three principle tributaries– the Stanislaus, Tuolumne, and Merced– are some of the hardest working rivers in the world. In most years, 80 percent of their total flow is diverted for agriculture.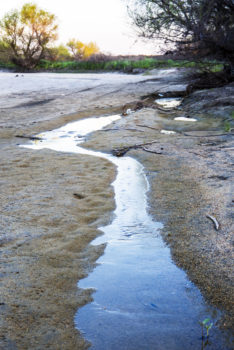 Portions of the San Joaquin mainstem have been dry for most of the last 50 years. As a result, the steelhead trout and Chinook salmon populations that thrived in these rivers for millennia are now on the verge of extinction. California's commercial and recreational fishing industry has declined as water diversions have increased. In 2008 and 2009, the fishery decline was so severe that the Pacific Fisheries Management Council totally closed the salmon fishery.
After Friant Dam increased diversions in the 1950's, the pacific salmon catch of the Central California coast declined precipitously. The historic fish processing industry depicted in John Steinbeck's Cannery Row on Monterey Bay shuttered its doors. Today, the historic Cannery Row is the site of the Monterey Bay Aquarium, whose mission is to inspire ocean conservation. The decline of the Pacific salmon fishery exemplifies the interconnection between our rivers, estuaries, oceans, and human influence.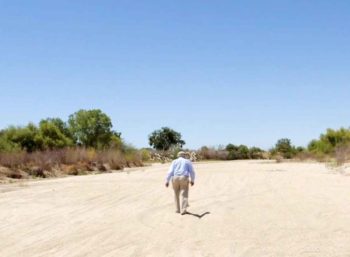 However, this isn't a simple fish vs. farmers story. Water diversions for agriculture in the upper reaches of these rivers reduce the quantity and quality of water for downstream cities and farmers. Earlier this year, we shared the story of Walt Shubin, a farmer on the San Joaquin whose water supply has been harmed by the government's decision to turn-off the San Joaquin River more than a century ago. Downstream in the San Joaquin Delta, excessive salts in the degraded river make it more difficult for Delta farmers to successfully grow crops. But this is only part of the story. The Sacramento-San Joaquin Delta also provides drinking water for over 23 million Californians. Poor water quality in the Delta harms farmers, drinking water, and fishermen.
American Rivers is working with partners across the watershed to restore flows and habitat to the San Joaquin River and its three tributaries. For several years, we have worked to persuade the California State Water Resources Control Board to increase flows to the river, and now the Board is scheduled to make a final decision in early 2017. The Board oversees water rights in the State of California; it is responsible for conditioning those rights in a manner that complies with the federal Clean Water Act and protects rivers for the benefit of all Californians.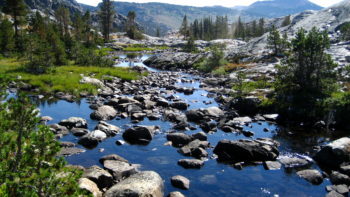 Earlier this year, the Board released a draft decision that would require upstream dam operators to release significantly more water back to the river to protect fisheries, downstream farmers, drinking water, and other beneficial uses. Not surprisingly, the political pressure on the Board is intense. That's why American Rivers needs your help to speak for the rivers.