Guest post by Charles Scribner spotlighting the Black Warrior River.
Updated September 8, 2016:
Southern Environmental Law Center, Black Warrior Riverkeeper, and Public Justice sued Drummond Company for violations at its Maxine Mine site, an abandoned underground coal mine located on the banks of the Locust Fork of the Black Warrior River near Praco, Alabama.
Though mining at Maxine Mine ceased in the 1980s, acid mine drainage has been illegally discharging from the site into the Locust Fork through surface water runoff and seeps from the underground mine for years. The site also presents a substantial imminent harm to human health and the environment due to the storage of tons of mining waste on a bluff above the Locust Fork. Besides being a continuous source of acid mine drainage, the mining waste has completely filled a tributary of the Locust Fork.
The site currently consists of underground mine works, surface piles of mining waste, and a system of man-made drainage ditches and earthen dams used to create sediment basins for runoff from the waste piles. The basins are continuously leaking polluted water and the dams are holding acidic coal mine drainage and mining waste. The main dam by the river is deteriorating and could potentially breach, resulting in a large release of pollutants into the Locust Fork, a primary tributary of the Black Warrior River and a popular area for fishing, boating and other forms of outdoor recreation.
The Maxine Mine site is one of the worst of hundreds of abandoned mines in the Black Warrior basin, many of which continue to degrade streams and contaminate groundwater with unpermitted discharges containing high levels of sediment, heavy metals such as iron and aluminum, and other pollutants.
To address the ongoing pollution and storage of coal mine waste on the Locust Fork, the groups are seeking removal of the mining waste, excavation and/or remediation of contaminated streams, and any other appropriate measures by Drummond to immediately stop all illegal discharges at the site.
As outlined in the notice letter, the groups' claims include violations of the Clean Water Act through illegal, ongoing discharges of pollutants into the Locust Fork and its tributaries, illegal stream filling, and violations of the Resource Conservation and Recovery Act for improper management of solid wastes.
It is important to note that Drummond Company is the same company who proposed the Shepherd Bend Mine highlighted in American Rivers' annual report on America's Most Endangered Rivers® of 2013. Drummond has withdrawn their Shepherd Bend permits, however, we don't know if that withdrawal is permanent.
---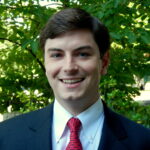 Charles Scribner is the Executive Director of Black Warrior Riverkeeper. Black Warrior Riverkeeper is a citizen-based nonprofit organization dedicated to improving water quality, habitat, recreation, and public health throughout the Black Warrior River watershed.