Much anticipated and much needed restoration in Hope Valley Meadow has just begun. This 1600-acre meadow complex is one of the largest and most beloved in the Sierra. Hope Valley is located just south of Lake Tahoe and is a popular recreation destination, as well as an integral ecological component of the West Fork Carson River, home to an important recreational fishery and the drinking water supply for many communities in Western Nevada.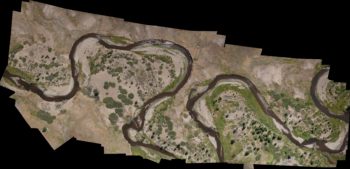 American Rivers, Humboldt-Toiyabe National Forest, California Department of Fish and Wildlife, Alpine Watershed Group, Friends of Hope Valley, Institute for Bird Populations, Trout Unlimited, and Waterways Consulting have been planning this restoration for 5 years. The Sierra Nevada Conservancy, National Fish and Wildlife Foundation, California Wildlife Conservation Board, Wildlife Conservation Society, and California Department of Water Resources funded the project, with additional support from local communities and Sorenson's Resort.
The project team completed Phase 1 last fall, which stabilized 130 feet of streambank using a log crib structure. This year's work includes a much longer section of river upstream of Highway 88, and will improve habitat along 6,000 feet of river by re-creating floodplains and revegetating banks and sand bars.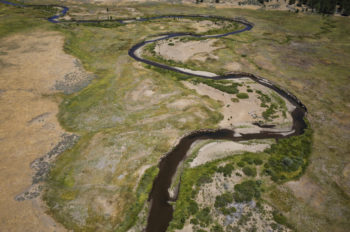 American Rivers recently completed on-the-ground and aerial photo reconnaissance to document pre-restoration conditions in order to have a baseline to compare post-restoration conditions to, and to be able to quantify this change. This included sending up our new Unmanned Aerial Vehicle (UAV), or "drone", to map current channel conditions and feature locations.
These aerial images can also be used to generate 3D models of the terrain using complex but elegant photogrammetry techniques and software, which can be used to monitor changes in more detail.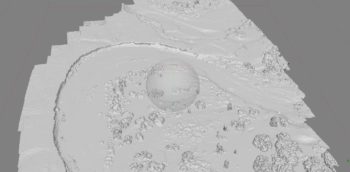 The reconnaissance also included ground-based photopoints to document changes up close and on the ground.
Please continue to follow our progress on this important project as we post updates during and after construction.