"Flint" produced by Modoc Stories, celebrates the beauty and mysteries of Georgia's Flint River.
It features three people – Robin McInvale, Jimmy Miller, and Paul DeLoach– and their special connections to the river. And, "Flint" continues our effort at American Rivers to use creative storytelling to inspire river conservation.
Their stories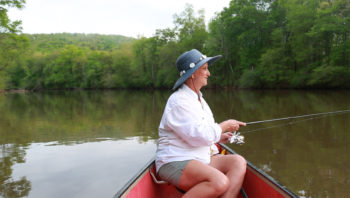 Robin's husband used to take her to the Upper Flint on fishing dates.
Four decades later the couple retreats to their riverside cabin most weekends to canoe and fish the waters they know as well as they know each other, introducing their grandchildren to their love of the Flint.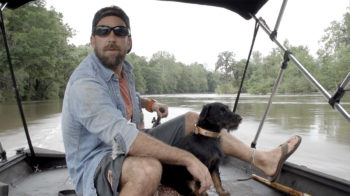 Jimmy Miller grew up fishing the lower Flint's shoals and diving its freshwater springs. He has traveled the world and currently works stints on a schooner in the Atlantic and Caribbean, spending his off-time in a simple riverside cabin, and on the river, south of Albany's Radium Springs.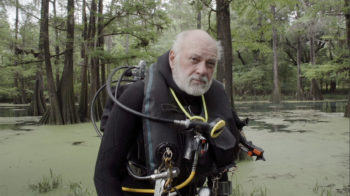 Paul DeLoach is a pioneer among cave divers worldwide.  He knows and loves the waters of the Flint River basin well, both above and below the surface, mapping the underground intricacies of the springs in most portions of the Floridan Aquifer in Georgia and Florida. One of the founders of Flint Riverkeeper, for decades he has been a leader in exploring and conserving the Flint's waters.
Their river
Georgia's Flint River provides water for over one million people, 10,000 farms, unique wildlife, and 300 miles of exceptional fishing and paddling. Despite being in a historically wet area of the country, in recent years many Flint River tributaries have dried up completely and the river's flows have dropped dramatically.
American Rivers and Flint Riverkeeper are working in collaboration with diverse partners to restore the flows and health of the Flint.